Officials revised down the train crash deaths to at least 275 on Sunday and said a signal failure may have caused the country's worst rail disaster in two decades.
The death toll from Friday evening's crash was revised down from 288 after it was found that some bodies had been counted twice, said Pradeep Jena, chief secretary of the eastern state of Odisha.
A preliminary investigation indicated the Coromandel Express, heading to Chennai from Kolkata, moved out of the main track and entered a loop track – a side track used to park trains – at 128 kph (80 mph), crashing into the freight train parked on the loop track, said Railway Board member Jaya Varma Sinha.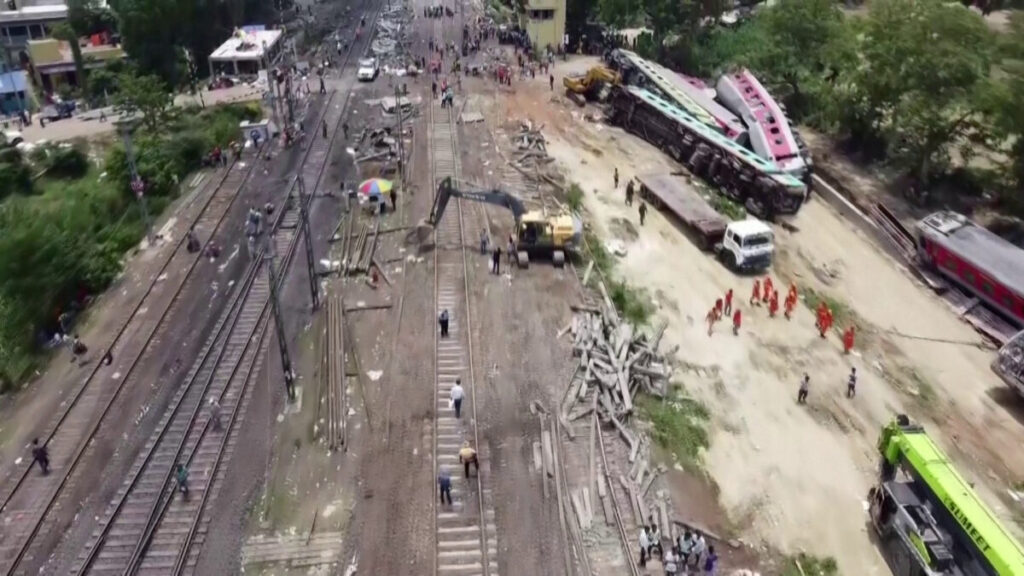 "That crash caused the engine and first four or five coaches of the Coromandel Express to jump the tracks, topple and hit the last two coaches of the Yeshwantpur-Howrah train heading in the opposite direction at 126 kph on the second main track, she told reporters. This caused those two coaches to jump the tracks and result in the massive wreckage," he said.
"The goods train did not derail at all as it was carrying iron ore and as iron ore has a very stable centre of gravity, it did not derail it just moved slightly. The maximum impact was on this train (Coromandel Express) which was carrying passengers because of which these injuries and unfortunate deaths happened in a huge number," said Jaya Varma, a member of the Indian Railway Board.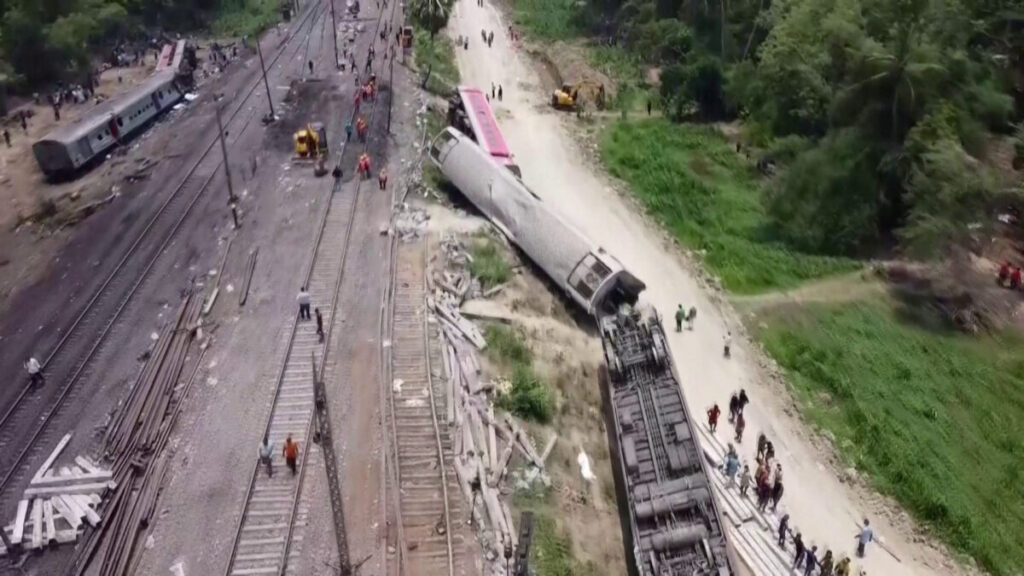 On Sunday workers with heavy machinery were clearing the damaged track, wrecked trains and electric cables and officials said they were aiming to be operational again by Wednesday (June 7) morning.