Ukraine's security must be guaranteed when the war ends, but NATO allies still have to work out the details of how to arrange this, NATO Secretary-General Jens Stoltenberg said on Thursday.
"When the war (between Russia and Ukraine) ends, … we must ensure that when it does, we have credible arrangements in place to guarantee Ukraine security in the future and to break Russia's cycle of aggression", Stoltenberg said following an informal meeting of NATO countries' foreign ministers in Oslo.
"The details (on) how this will be done, what kind of mechanisms: that remains to be decided, but the idea of preventing history from repeating itself, preventing (Russian) President (Vladimir) Putin from continuing to be able to chip away at European security: that's the aim," he added.
NATO's secretary-general also condemned North Korea's failed satellite launch, adding he called upon the country to "cease these provocative actions."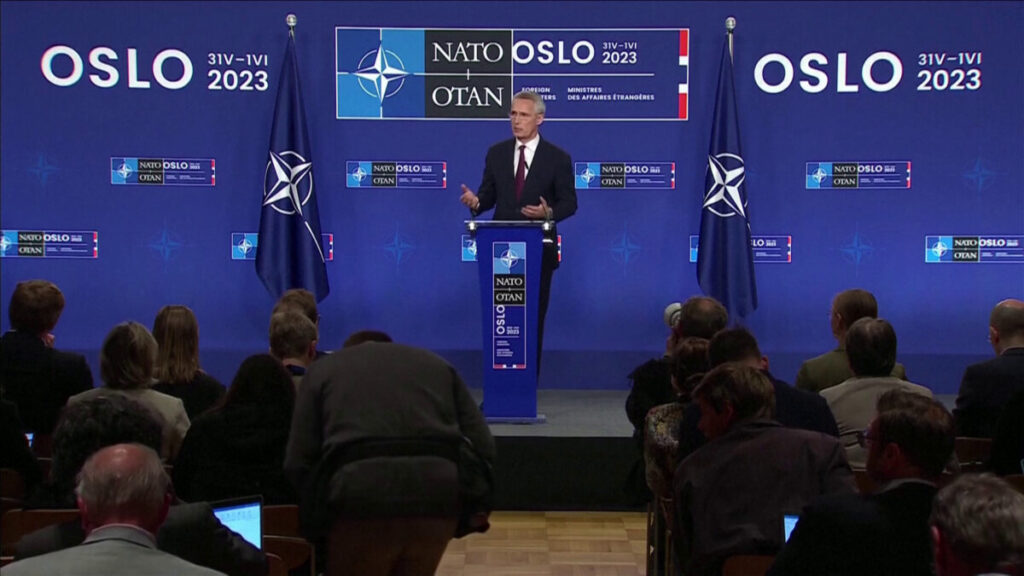 North Korean state media said that a North Korean satellite launch on Wednesday ended in failure, sending the booster and payload plunging into the sea.
North Korea's Kim Yo Jong, leader Kim Jong Un's sister, said her country would soon put a military spy satellite into orbit and promised Pyongyang would increase its military surveillance capabilities, state media KCNA reported earlier on Thursday.