The annual domestic products expo, known as the Lapis Lazuli Expo, was launched in Herat on Wednesday with the hope to promote locally manufactured goods.
The three-day expo has drawn 300 stallholders. At least 100 of these are in a separate hall and are for goods made by women.
Many businessmen from Kandahar, Ghazni, Badghis, Nimroz, and Kabul are also taking part in the three-day event.
The business community in Herat said the idea is to promote domestic products and prevent the import of similar goods.
"This exhibition for domestically produced goods shared by the provinces of Herat, Kandahar, Ghazni, Farah, Badghis, and Nimruz, with approximately 200 booths allocated for men and around 100 booths for women," said Hamidullah Khadim, the head of the Herat Chamber of Commerce and Industries.
Meanwhile, provincial authorities said they were committed to supporting the development of trade and industry.
"I have always told all industrialists and traders to prepare a practical plan that can be implemented because we have seen its results. Currently, about 30,000 people are directly employed in the industrial park, and maybe about 100,000 people work indirectly. We want our industry to become self-sufficient," said the Taliban's designated governor for Herat Noor Ahmad Islam Jar.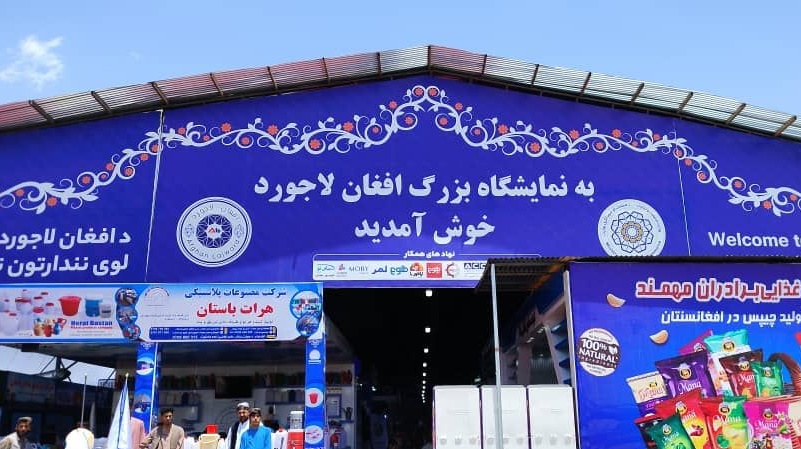 Many merchants at the exhibition asserted that if the caretaker government pays more attention to industrialists and domestic production, they can expand domestic manufacturing.
"We have been working on this exhibition for several months, and for the past three months, we have been eagerly awaiting this event. We were welcomed during the previous exhibition and we are highly motivated for the participation. We believe there will be a large number of visitors, and this exhibition is excellent for us," said Shabana Sina, a businesswoman.
"Our request to the people is to support us by purchasing domestic products. We only need the support of the people. If people don't support us and foreign goods continue to enter [the country], our efforts will be in vain," said Wase Nazari, another booth owner.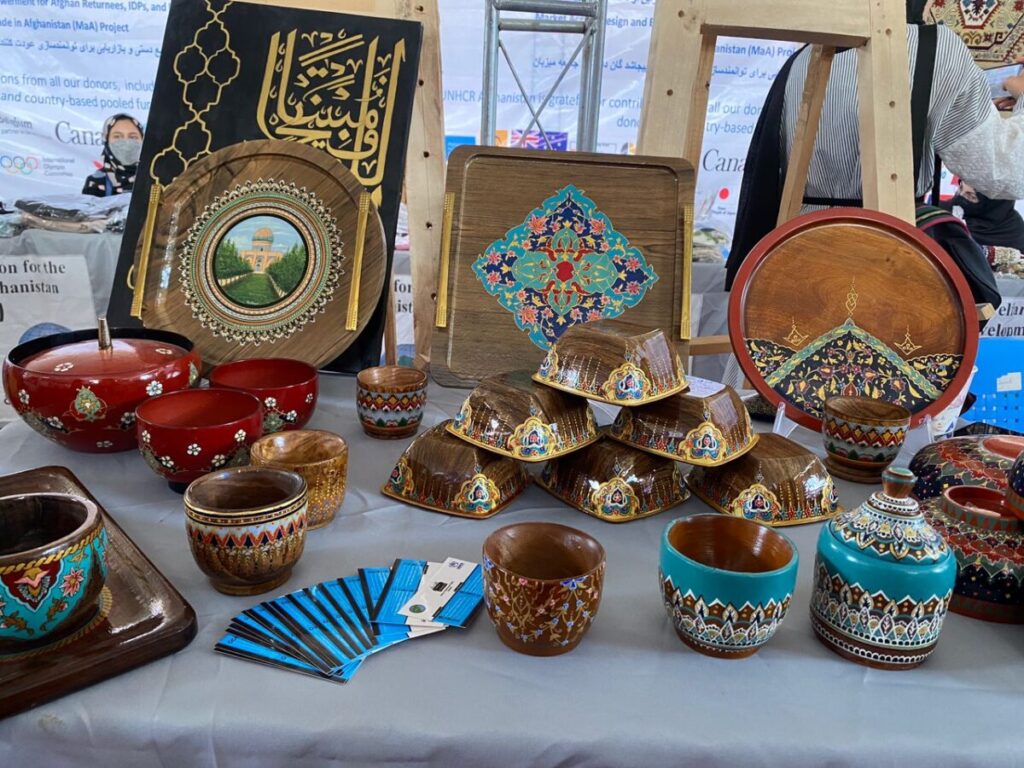 Welcoming the expo, visitors called on people to support domestic products in order to sustain the development of domestic industries.
"Today, I came to this exhibition to witness the progress of traders and domestic production up close. Fortunately, I saw many hopeful things," said Mustafa Kaihan, a visitor.
This is the second expo of domestic products in Herat since the take over by the Taliban.