Thousands of protesters have taken to the streets across Pakistan following the arrest of former president Imran Khan in Islamabad earlier Tuesday.
Khan's supporters took to the streets of Lahore, Islamabad, Karachi, Peshawar and other cities across the country waving banners and chanting slogans. Videos on social media also show angry protesters in various parts of the country setting military facilities alight, blocking roads and running riot.
Amid the deteriorating security situation, Punjab and Balochistan governments imposed Section 144, which outlaws all public gatherings, in the region.
Local media report that Pakistan has shut off internet and cellphone services in some parts of the country, while paramilitary Rangers were mobilized and sent to a number of areas to contain angry crowds.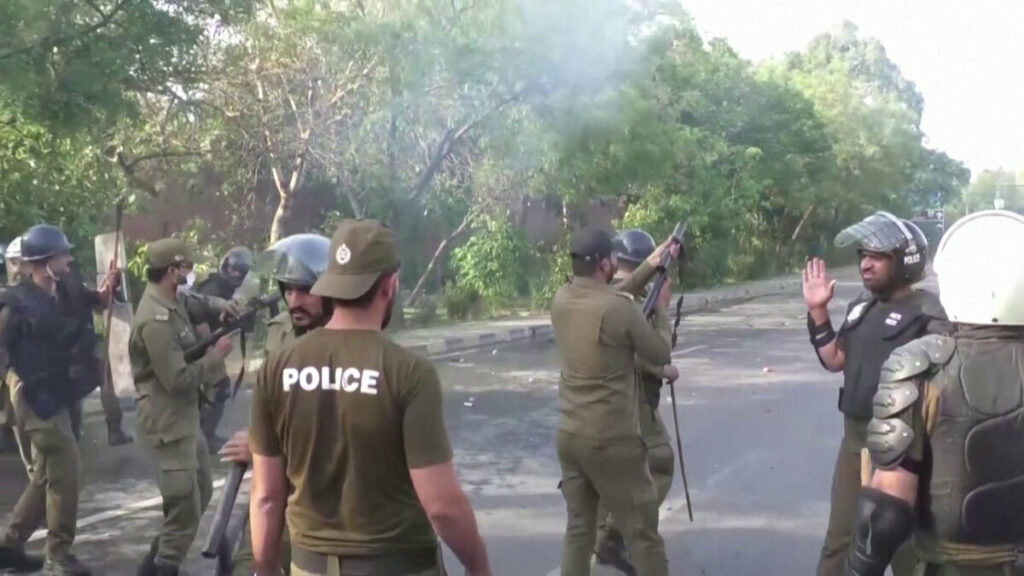 Pakistan Observer reports that security has been stepped up outside the Rawalpindi office of National Accountability Bureau, the directorate responsible for Imran Khan's arrest.
The National Accountability Bureau (NAB) had issued Khan's arrest warrant on May 1, according to an order seen by Reuters. The specific corruption allegations on Khan were not immediately clear.
Khan was arrested at a court in Islamabad on Tuesday and whisked away under heavy security.
Imran Khan's arrest is likely to aggravate Pakistan's already precarious political situation. The country is currently embroiled in a number of economic and political challenges.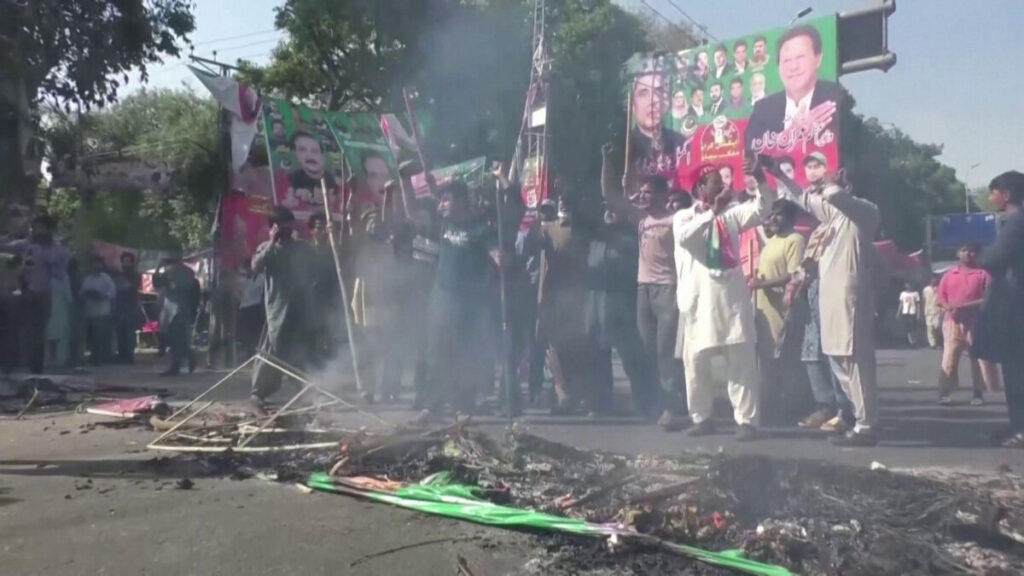 Khan will be brought before an anti-graft court on Wednesday, GEO TV reported.
Khan's Pakistan Tehreek-e-Insaf (PTI) party meanwhile called on supporters to "shut down Pakistan".
"It's your time, people of Pakistan. Khan has always stood for you, now its time to stand for him," the PTI wrote on Twitter.