President Volodymyr Zelenskiy said on Thursday it was time for NATO to take the political decision to invite Ukraine to join the military alliance, and that Kyiv wanted to know when it would become a member.
The Ukrainian leader told a joint news conference in wartime Kyiv with visiting NATO chief Jens Stoltenberg that a NATO summit in Vilnius in July could become "historic," and that he had been invited to attend.
"I am grateful for the invitation to visit the summit, but it is also important for Ukraine to receive the corresponding invitation," he told reporters as Stoltenberg visited Kyiv for the first time since Russia's invasion in February last year.
"There is not a single objective barrier to the political decision to invite Ukraine into the alliance and now, when most people in NATO countries and the majority of Ukrainians support NATO accession, is the time for the corresponding decisions."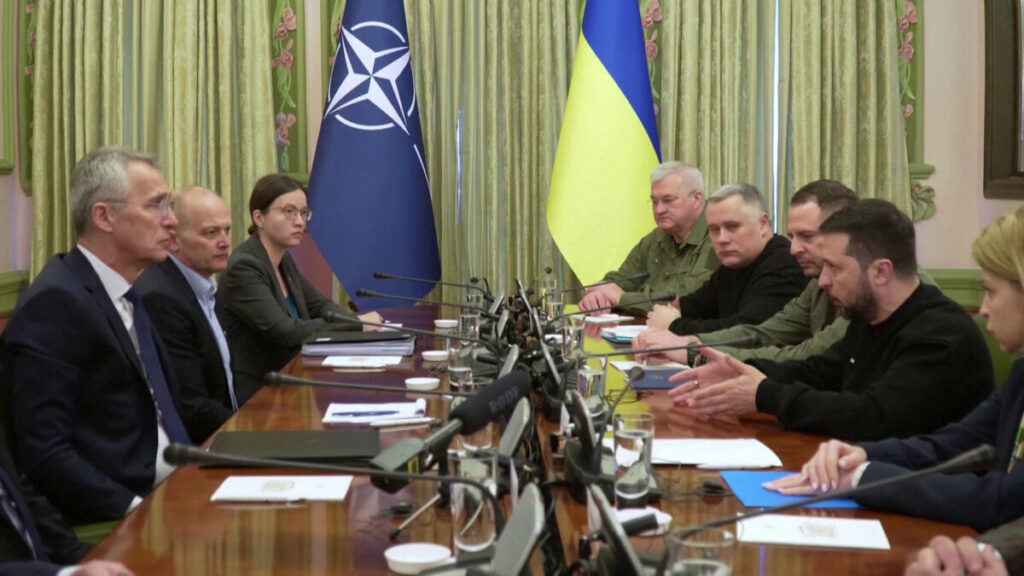 Ukraine, which gained independence from the Moscow-led Soviet Union in 1991, announced a bid for fast-track membership of NATO last September after the Kremlin said it had annexed four Ukrainian regions that its troops have partially occupied.
"We interpret this visit of the secretary-general, the first of the full-scale war, as a sign that the alliance is ready to start a new chapter in relations with Ukraine, the chapter of ambitious decision," Zelenskiy said.
He said Ukraine also wanted security guarantees on its path to becoming a NATO member one day.
Zelenskiy said he had urged Stoltenberg to press some NATO members who he said were being slow to provide heavy weaponry.
"The hold-up of the corresponding decisions is time that is lost for peace and this means the lives of our warriors who have so far not received the necessary defensive instruments in the necessary volumes," he said.