Shop owners in the western city of Herat said sales are down this year at the dried fruits market despite Eid al-Fitr being just days away.
They said they have dropped prices amid suspended exports.
Another reason behind the drop in business, shop owners said, is people's financial problems which makes them unable to buy dried fruits for the Eid festival.
"The market is low compared with the previous years," said Izatullah, a shop owner in Herat. "People are faced with poverty. There is a lack of jobs. Prices are low but people cannot afford to buy dried fruits."
The market for dried fruits usually increases in the days leading up to Eid across the country as people welcome their guests by serving them dried fruits.
"People buy less dried fruits and cookies for Eid this year," said another shop owner in Herat, Mohammad Ahmadi.
Herat residents said that there is a significant drop in jobs and they cannot afford to buy more dried fruits for Eid.
"The economy is bad. We used to buy five to six types of dried fruits for Eid but this year, we reduced the variation," said Abdul Wahab, a Herat resident.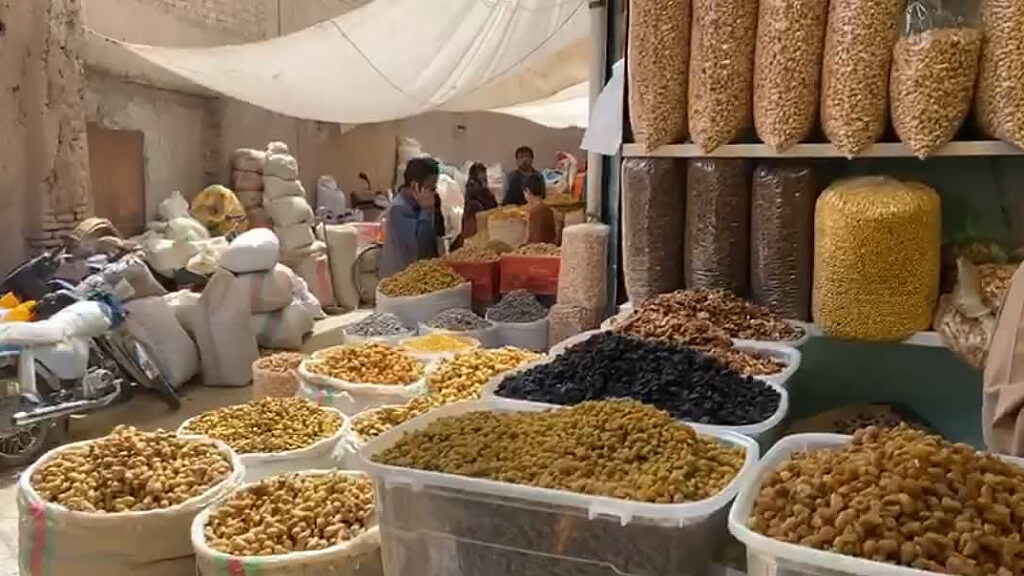 But Taliban officials from Herat Municipality said that they have assigned teams to control prices in the city.
"Our teams are controlling the market since the start of Ramadan to control prices, including dried fruits and commodities prices," said Nasir Armal, Taliban spokesman for Herat Municipality.
This comes as the United Nations Office for Humanitarian Coordination in a report last week said that at least 20 million people are at risk of severe hunger in Afghanistan, including six million who are one step away from famine.