Japanese nationals have expressed shock after a suspect threw what appeared to be a smoke bomb during Japanese Prime Minister Fumio Kishida's outdoor speech event in western Japan on Saturday (April 15).
"It was the same when it happened with (former) Prime Minister Abe. I was shocked that something like this happened again," said 68-year-old Michiko Akao from Gunma Prefecture, while shopping in the resort city of Karuizawa.
Kishida took cover and was evacuated unhurt while police subdued the man at the scene, domestic media reported. The incident late on Saturday morning occurred at the Saikazaki fishing harbor in Wakayama prefecture, some 65 km southwest of Osaka city. There were no injuries, public broadcaster NHK said, citing police.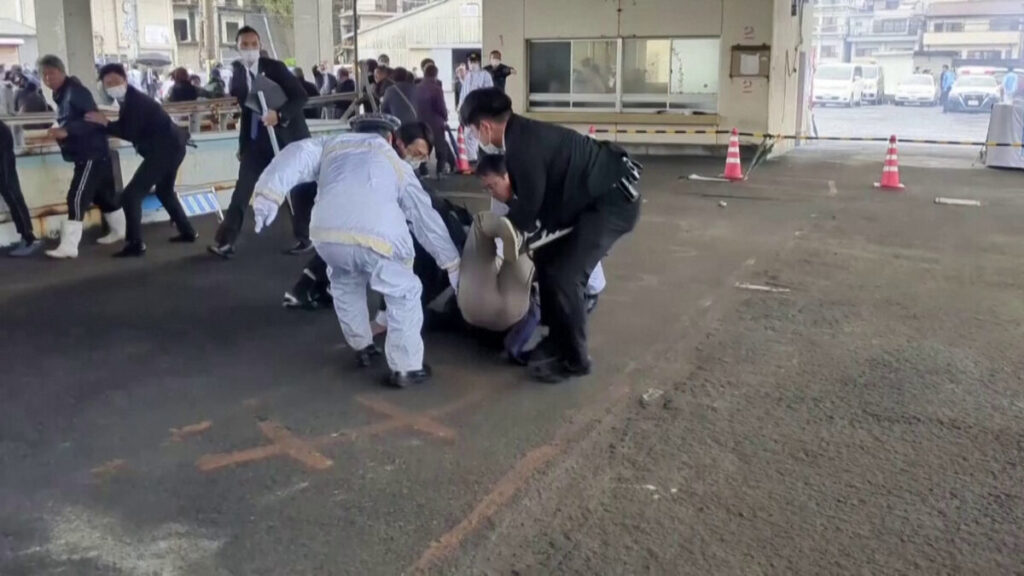 Japan's foreign ministry said there would be no change to the security plan for a G7 foreign ministers' meeting starting on Sunday (April 16) in Karuizawa.
Former Prime Minister Shinzo Abe, the longest-serving leader of modern Japan, was assassinated with a homemade gun last July while campaigning for a parliamentary election, shocking the nation and prompting a review of security for politicians.