US President Joe Biden on Friday said the United States is prepared to "act forcefully" to protect Americans, commenting after the US military carried out air strikes against Iran-backed forces in retaliation for an attack that killed an American contractor and wounded five US troops.
"I was informed by my national security team on the way over here about an attack in Syria yesterday, an Iranian backed militant group used an unmanned aerial vehicle to strike one of our facilities, causing several American casualties. One of our citizens tragically died in that attack and on a flight up yesterday, I spoke to our national security team and ordered an immediate response," Biden said.
"Make no mistake: the United States does not … seek conflict with Iran, but be prepared for us to act forcefully to protect our people," Biden told reporters during an official visit to Canada.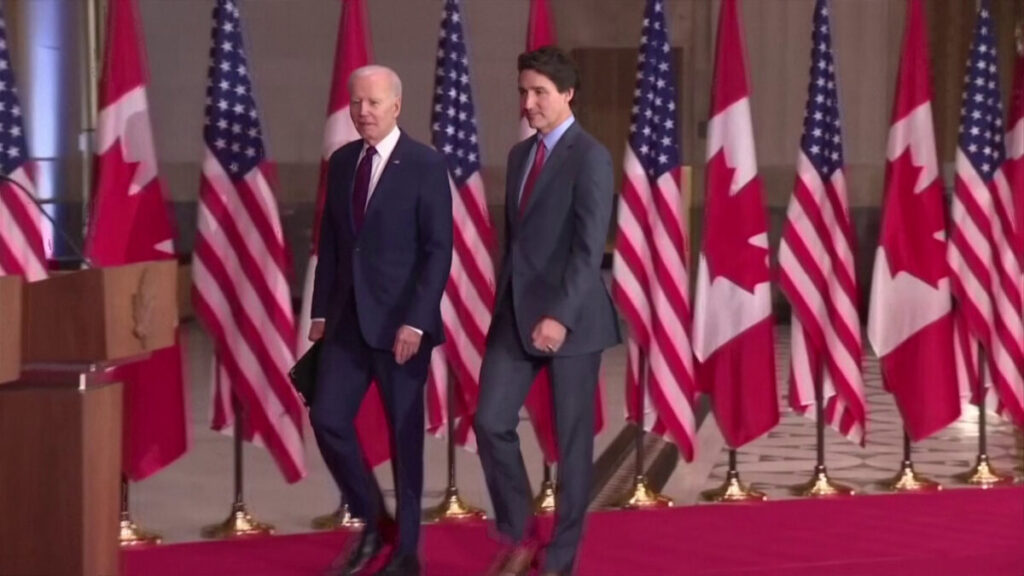 Biden said that last night, US military forces carried out a series of airstrikes in Syria targeting those responsible for attacking US personnel.
Biden meanwhile said that China has not provided significant weapons to Russia for its war in Ukraine.
"I've been hearing now for the past three months about China's going to provide significant weapons to Russia," Biden said at a news conference alongside Canadian Prime Minister Justin Trudeau. "They haven't yet, doesn't mean they won't, but they haven't yet," he added.