US Secretary of State Antony Blinken in a speech on Thursday criticized the Taliban for its "draconian repression of women and girls in Afghanistan" and said a ban on women aid workers will affect the delivery of aid to millions of people in the country.
"We condemn the Taliban's draconian repression of women and girls in Afghanistan, including barring them from universities and secondary schools," Blinken said.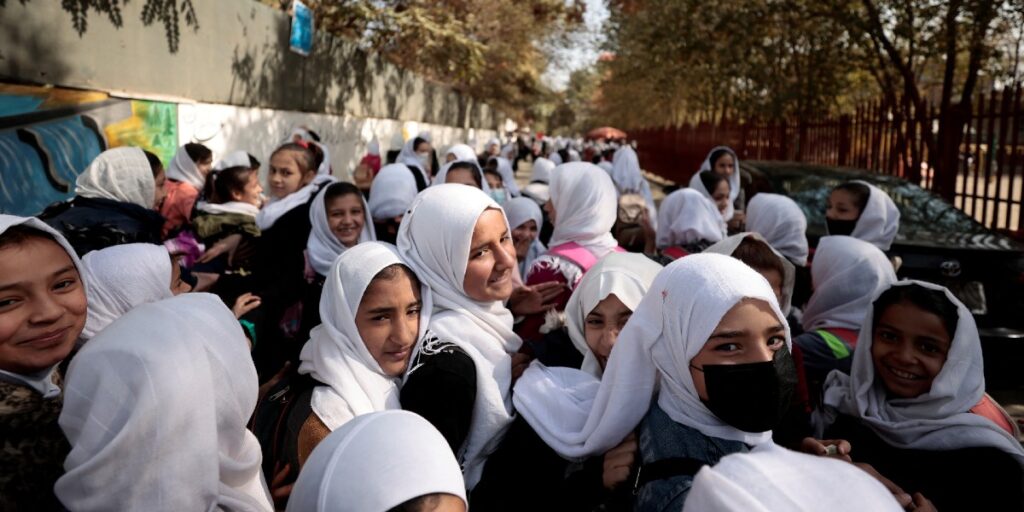 "The Taliban's recent edict prohibiting Afghan women from working for NGOs has closed off yet another pathway that should be open to them," Blinken added. "And in a country where 29 million people depend on humanitarian aid for survival, the Taliban's decision will significantly reduce the amount of food, medicine and other lifesaving assistance reaching vulnerable people, especially women and girls."
In April 2022, the Taliban closed secondary schools for girls. The group closed universities for women in December 2022, and in the same month, it announced a ban on female employees at non-governmental organizations in Afghanistan.
The move led to the closure of a number of key aid agencies in the country, but the decision remained unchanged. Few aid organizations resumed their activities, especially in the health sector.
Taliban's ministry of higher education announced this week that universities in 15 provinces across Afghanistan, including Kabul, will reopen on March 6 – but only for men. Nothing was mentioned in the Taliban statement about women returning to class.