Training centers in the Shughnan district in the northeast province of Badakhshan are on the verge of collapse following the loss of all their female students.
The district of Shughnan, in the east of the province, was well known for its educational institutions – which were popular among women.
The district also had a teacher's training college.
One graduate from Badakhshan University in the city of Faizabad, the center of the province, said at least 320 female students from Shughnan had attended the university and lived in the hostel before being banned from getting an education by the Taliban.
At least six private training institutes are operating in Shughnan's center while many are operating in other areas in the district. But all female students from these centers have been sent home. Some women have however started taking classes in secret, a student said.
The head of a training center in Shughnan, Mohabat Shah Naeemi, said they had 300 students and 10 teachers in the past but that number has dropped by half in the past 18 months.
"We have volunteer programs for teachers but despite that, the number of our students has decreased," he said. "Our students see an uncertain future for themselves in the absence of their sisters."
Farid, the owner of Almas training and tutoring center in Shughnan, said they have 150 students, including 66 boys.
"The number of students is decreasing every day since the Taliban banned women and girls' education. Our training center that had the highest number of female students every year is also at risk of collapse."
Students meanwhile said some training centers lack the required facilities for students.
"I am preparing for the university entrance exam. This tutoring center does not have chairs and our problems are increasing as the weather is getting cold," said Aziz Ahmad, a student.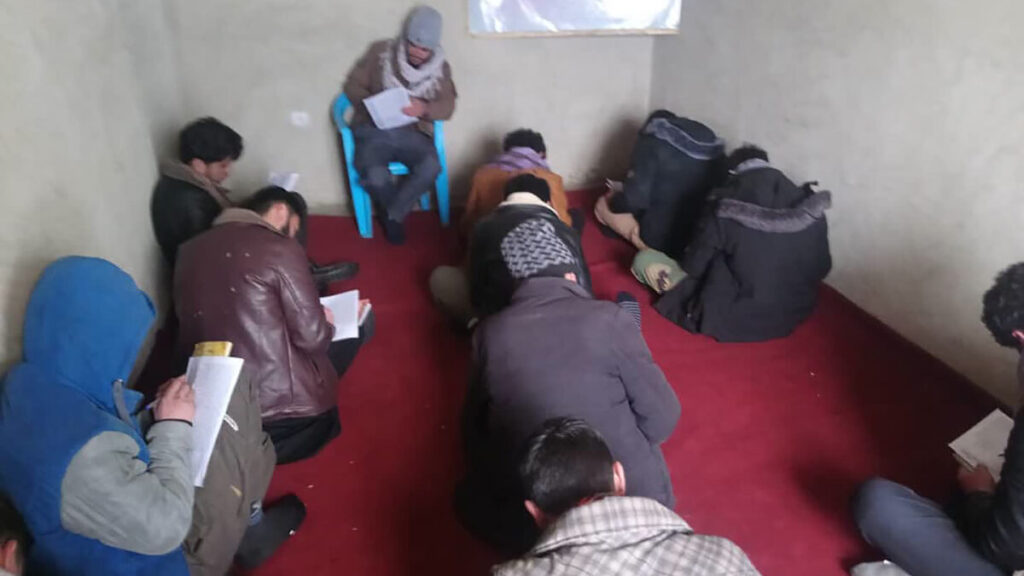 A civil society activist in Shughnan, Nawroz Ali, said people have always tried to resolve their problems independently. "Today, the number of girls in public and hidden training centers in Shughnan is more than in other districts," he added.
A teacher from Shughnan, who has been giving secret lessons to girls, and who wished to remain anonymous, said Shughnan residents have always been in favor of education.
"After the Taliban takeover, they have not allowed girls to attend classes in education centers. I decided to help them and I have a math class for 40 girls," she said.
Anisa, a woman from Shughnan who has been deprived of education, said women had lost access to their rights under Taliban rule.
"The religion has been misinterpreted. Quran verses have been misinterpreted. Quran has given women the right to education but they are not implementing this order," said Anisa.
The Taliban last month banned women from attending universities while secondary schools have been closed for girls for the past 500 days. Women were also banned last month from taking university entrance exams.