Afghanistan passed a calm but violent year in 2022. Figures collected by Amu from various sources show 1,102 people, including civilians, anti-Taliban resistance front forces and Taliban members were killed in various incidents in 2022. Of this, 435 were civilians killed in explosions while 802 others were wounded.
Explosions have taken more toll on civilians in Kabul, Balkh, Herat, Kunduz and Samangan provinces. Women and children have also been among the victims.
Herat
The first blast in 2022 happened on Feb. 9 in Herat province in the west of Afghanistan, where a bus was targeted. At least seven people were killed and nine more were wounded. All were civilians.
Another blast happened in Herat on September 2, targeting Mujeeb Rahman Ansari, a controversial imam of Gazargah mosque in the province, who was a pro-Taliban figure. The explosion left 41 people dead and 95 more wounded. Many of the victims were civilians.
Balkh
On April 21, a blast targeted a mosque Se Dokan area in Balkh. Shias make up most residents of the area. The explosion killed at least 30 people and wounded over 60 others. All victims were civilians.
Balkh witnessed two other blasts eight days later.
On April 28, an explosion targeted two buses in districts 3 and 10th in Mazar-e-Sharif, leaving nine people killed and 13 more wounded.
In another blast on November 29, a bus carrying employees of the fuel department of the border city of Hairatan was targeted by an explosion in the city of Mazar-e-Sharif, killing at least 21 people and wounding over 30 others.
Kabul
Kabul witnessed its first deadly blast on April 19 in which Abdul Rahim Shaheed High School was targeted in the west of Kabul. In this explosion, 25 students were killed and 48 more were wounded.
Another blast happened on April 29, targeting worshippers at a mosque in Kabul's District 6. According to Taliban officials and sources, 66 people were killed and 78 more were wounded in the explosion.
On August 6, an explosion targeted an Ashura ceremony in the west of Kabul, leaving at least 20 people dead and 50 more wounded. All the victims were civilians.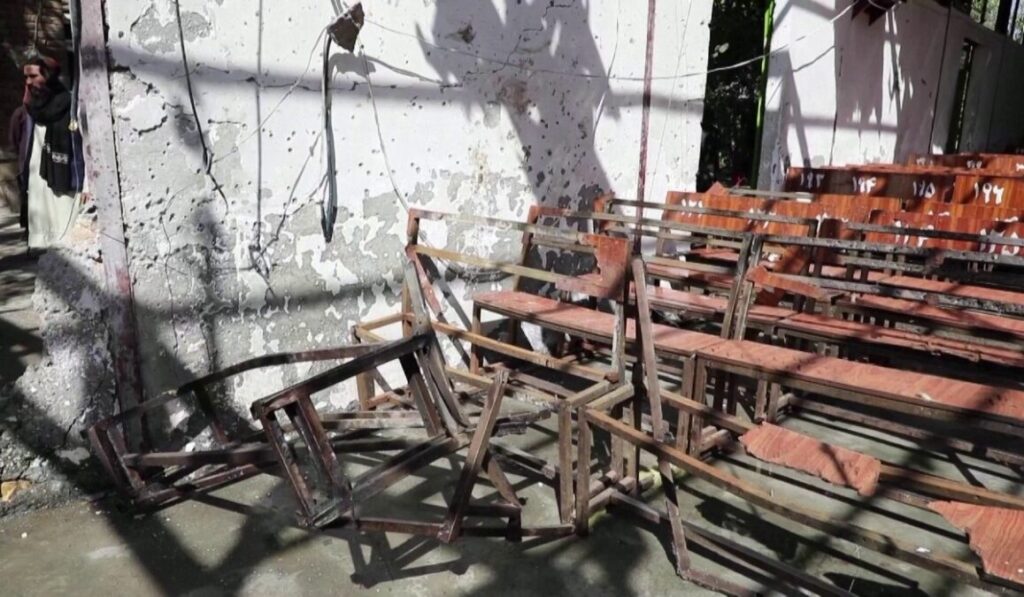 Another explosion happened in Kabul's District 17, targeting worshippers at Sediqiya Mosque in the west of the city. At least 21 people were killed and 33 more were wounded in the explosion.
On August 30, a suicide bomber attacked the Kaaj tutoring center in the west of Kabul that left at least 60 young students dead and 115 others wounded. The majority of the victims were young women.
Kabul also witnessed a drone strike by the US forces on July 30 in which al-Qaeda leader Ayman al Zawahiri was killed. The drone strike was carried out in the Shirpoor area in downtown Kabul.
Kunduz
On May 20, an explosion targeted worshippers at a mosque in Kunduz when they were praying. At least 60 people were killed and 30 more were wounded in the attack. All victims were civilians.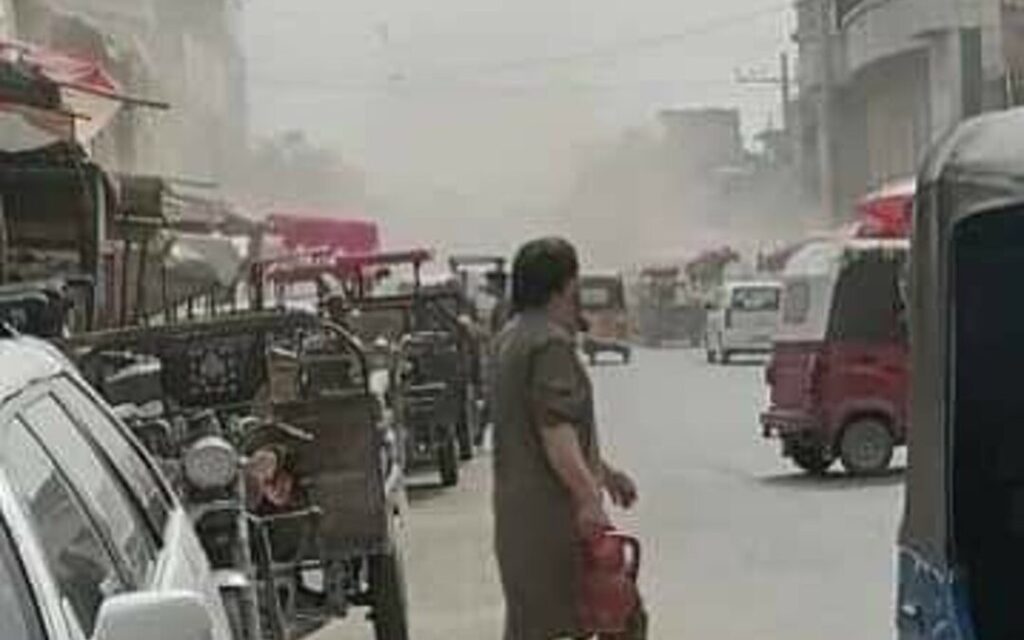 Samangan
On November 30, a blast happened inside a religious school, madrassa, in the city of Aybak, Samangan province in northern Afghanistan, killing at least 20 people and wounding 23 more. Most of the victims were children.
Other incidents
After the fall of Afghanistan to the Taliban, members of anti-Taliban fronts, especially the resistance front, make the most victims of security incidents after blasts.
Taliban-Resistance Front clashes
The resistance front forces have fought against the Taliban in different fronts over the past 16 months, including in Panjshir, Baghlan, Takhar and Badakhshan provinces. Both sides have suffered heavy casualties in these clashes.
Figures provided by media reports and sources show that 558 members of the resistance front forces and the Taliban have been killed in 2022.
Of this, 162 are resistance front forces who have been killed in clashes against the Taliban in Panjshir, Baghlan and Badakhshan provinces. At least eight commanders of the resistance front are among those killed during this period.
Andarab valley, Baghlan
Asadullah Andarabi was the first commander of the resistance front or NRF who was killed with his five fighters in a clash against the Taliban in Banu district, Baghlan province, on May 12.
On December 26, Khair Mohammad Khairkhwah, a key NRF commander, was killed along with 20 of his fighters after a 30-hour clash with the Taliban in Andrab valley, Baghlan.
Sources in Baghlan said that commander Khairkhwah was killed after his arrest by the Taliban. At least 30 Taliban fighters were also killed in the clash. Commander Khairkhwah's body was thrown in a district roundabout for almost a day.
Panjshir
Panjshir has witnessed the majority of clashes against the Taliban in 2022 in which dozens of Taliban and NRF members have been killed.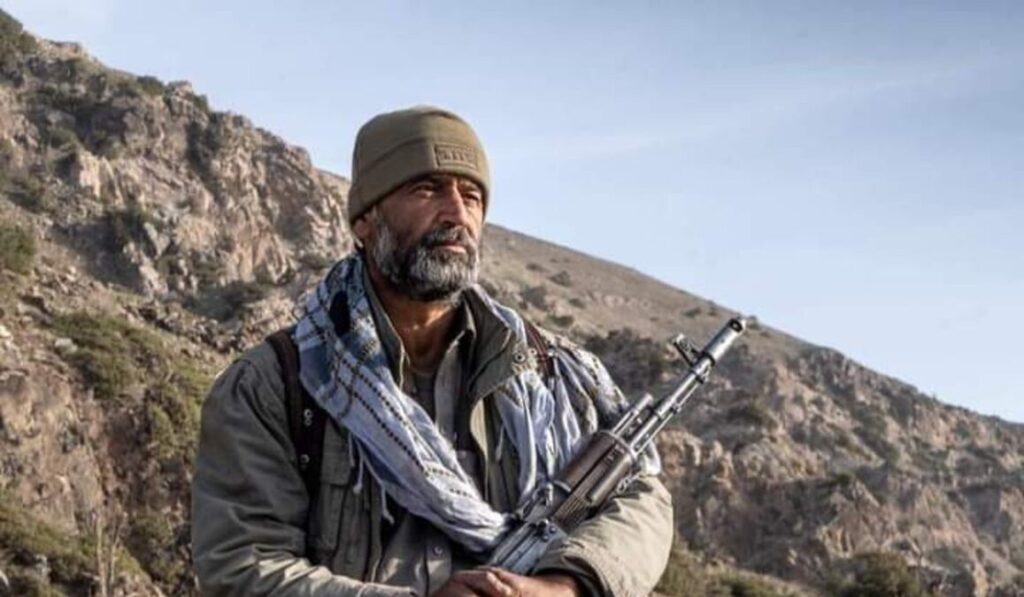 The deadliest clash between Taliban and NRF forces happened on Sept. 14 in which commander Malik and commander Khanjar of NRF were detained by the Taliban along with 87 of their fighters and then were shot dead by the group. Figures by media show that at least 70 Taliban members were killed in the clash.
Badakhshan
On October 24, in a clash between NRF forces and the Taliban in Badakhshan province, two NRF commanders, Bahruddin and Hamidullah Mujahid, were killed along with 42 of their fighters. At least 36 Taliban members were killed in the clash.
The resistance front in an annual report on Sept. 3 said that 715 Taliban members and 121 NRF members were killed in clashes between the two sides since mid-August 2021.
Civilian killings
After taking over the power, Taliban members killed a number of civilians in some provinces, especially Baghlan and Panjshir, according to sources and reporters. Two reports by Amu showed that 66 civilians were killed in Andarab valley in Baghland and 172 more were killed in Panjshir after the Taliban takeover.
UN office in Afghanistan in a report said that 700 civilians were killed in Afghanistan from mid-August 2021 to mid-August 2022. The UN also reported at least 160 extrajudicial killings by the Taliban during this period.