The Taliban on Sunday revealed the location of their founder Mullah Omar's grave and released a photograph of their chief minister Mullah Hassan Akhund standing at the burial site.
Taliban spokesman Zabihullah Mujahid tweeted two photographs on Sunday evening and said the grave of Mullah Omar was revealed during a ceremony attended by senior members of the Taliban including Akhund.
He said Mullah Omar is buried in Omarzo area in Suri district of Zabul province.
Born in Kandahar, Mullah Omar founded the Taliban in 1994 and served as its leader until his death in 2013.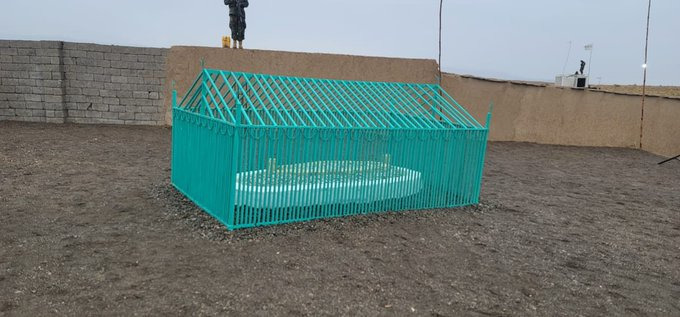 In 1996 Mullah Omar formed an Islamic state in Afghanistan and imposed Sharia. He led the country as emir until 2001.
Mullah Omar's regime coincided with the September 11 attacks in the United States which was carried out by al-Qaeda, a group being harbored at the time by the Taliban.
In December 2001, the Taliban government was ousted by the US and Mullah Omar fled his hometown and reportedly hid in Zabul, first in the city of Qalat and later in a remote hut in the mountains.
While being the subject of a more than 10-year international manhunt, he remained hidden for the rest of his life and reportedly died of illness in 2013.
However, the Taliban kept his death a secret for two years.
In late July 2015, the then government of Afghanistan disclosed his death with some saying he died at a hospital in Pakistan. However, conflicting reports emerged at the time, saying while he took ill in early 2013, he refused to visit a doctor and died on 23 April in his hideout.