Since taking control of the country in August 2021, the Taliban has made sweeping changes, many of which have had far-reaching consequences; while some are unprecedented in today's times.
In their 14 months of rule, observations have been made of at least six strange actions made by the Taliban that are in some instances unparalleled in the framework of modern global politics.
These observations are as follows:
1: The Hidden Leader
Afghanistan is the only country in the world where the leader of the ruling group is hidden from public view.
The Taliban claims Mullah Haibatullah Akhundzada is its leader and that he lives in Kandahar. So far, no independent source has seen him, no pictures of him have been published in the media, and he has apparently refused to meet with foreign diplomats.
Since taking control of the country, only one photo of Akhundzada has been disseminated – a timeless head-and-shoulders photograph that is undated.
General perception is that Akhundzada is following in the footsteps of Mullah Omar, the Taliban's founder, who also never appeared in public.
The question on people's minds however is whether he stays hidden from society for security reasons, or whether he chooses to remain "mysterious" in order to gain sanctity among his followers.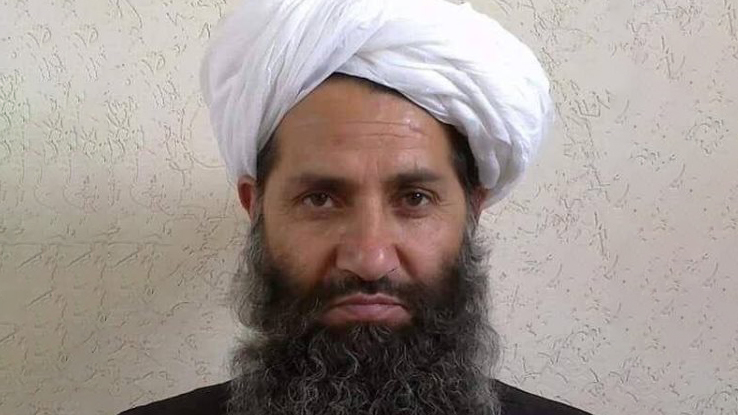 Taliban officials have said that Akhundzada has held discussions with Taliban members in Kandahar over the past few months.
A Taliban spokesman, Mohammad Jalal, said Akhundaza appeared before a large crowd at the Hakimiya Madrassa in Kandahar earlier this month. But no photos have been posted of him at such an event.
Another spokesman, Bilal Karimi, told Amu that their leader is not hiding and claimed that many Afghans have seen him.
He said that Akhundzada was also seen by delegates attending a grand meeting in Kabul in August.
"Making accusations behind someone's back is a conspiracy," he said.
One political analyst, Farshid Hakimyar, said the reason for staying out of the public eye was to hold on to the status of "dictator" and instill fear into the people.
2: Taliban's Suicide Squad
The Taliban is one of the few ruling group's in history to have an official suicide unit.
This unit operates under the Taliban's ministries of defense and interior and has even participated, on a few occasions, in military parades in the past year.
Key members of the Taliban have also been known to talk about their "suicide squad" with pride.
"Our people are ready to join martyrdom groups (suicide units), but they will be in the form of special forces and all of them will fall under the ministry of defense," Taliban spokesman Zabihullah Mujahid said.
"The unit will have a certain number and will be used for special operations," he said.
According to Taliban officials in Badakhshan, a suicide group called "Lashkar-e-Mansouri" has been formed in the northeastern province "to ensure the security of the borders."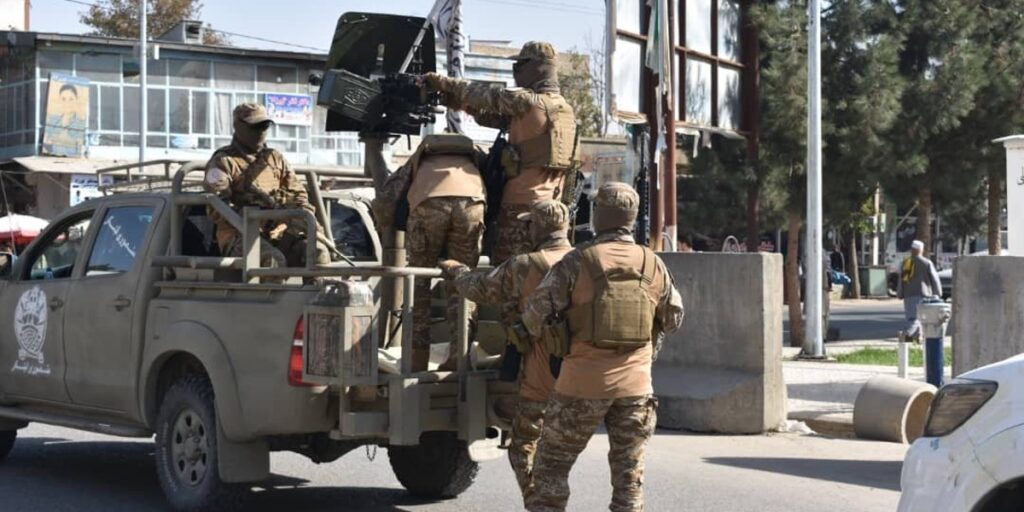 In August, the leadership of the Taliban's interior ministry said while presenting their six-month report, that the establishment of suicide bombing units was "an effective and honored" step for them.
Taliban's deputy minister of interior, Noor Jalal Jalali, confirmed the presence of suicide unit members within their framework and said suicide bombing was an "honor" for the group.
Meanwhile, in response to a question by Amu on what the Taliban's stance was regarding recent suicide bombings, especially the attack on Kaj education center in Kabul last month, a spokesman said they do not consider these attacks as acts of terror.
"Now that our country is free, there is no need for them to carry out such attacks," said Bilal Karimi, a Taliban spokesman, referring to the act of suicide bombings.
3: A Country Dominated 100% By Men
The Taliban's political hierarchy is solely made up of men. There is not a single woman in a leadership position. There is not a single female minister, deputy minister nor directorate head in the Taliban cabinet which is led by Mullah Hassan Akhund.
Figures from National Statistics and Information Authority in 2021 indicated that women make up 16.8 million of the total 34.3 million population in Afghanistan but in the past 14 months, women have gradually been removed from the public, within society.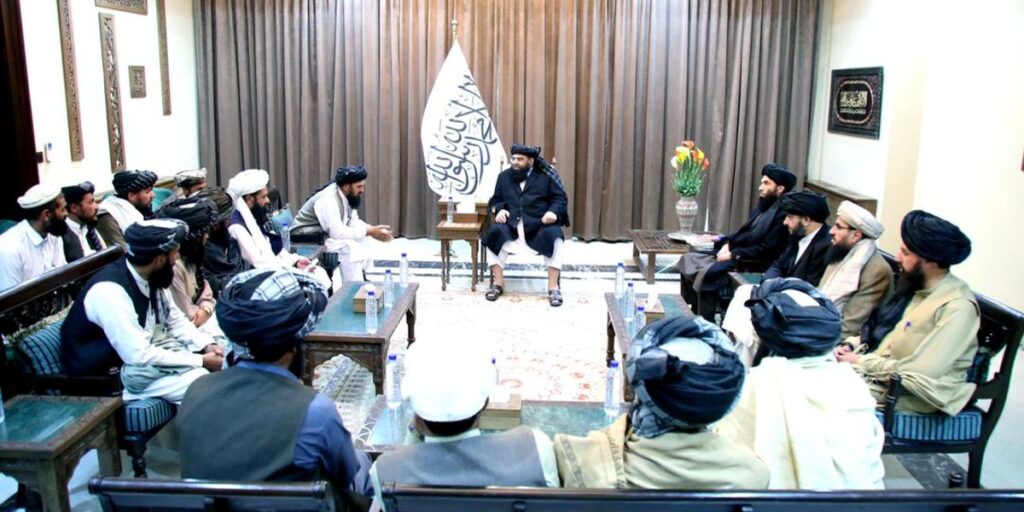 Women have held many protests, including a protest outside a school in Kabul on Saturday and outside Badakhshan University in the city of Faizabad on Sunday.
An activist and an organizer of women's protests in Kabul, Razia Barikzai, said their target audience, who they want to reach, is the international community, not the Taliban.
"Taliban is opposed to women working outside their home and do not believe in equality between men and women," Barikzai said.
A report by Pew Research Center about the workforce in 114 countries shows that women make up at least 40% of the workforce in more than 80 countries.
The Administrative Reforms Commission under the previous government meanwhile said in 2018 it would increase women's presence in the workforce to 30% in 2022 from 22% in 2018.
But after entering Kabul on August 15, 2021, one of the first thing's the Taliban did was shut down the ministry of women's affairs. The ministry's campus was then handed over to the vice and virtue ministry – the ministry responsible for moral policing.
In September, Taliban leader Akhundzada issued a six-article decree that stressed the need for the implementation of women's rights.
He called for an end to "compromise marriages", which is a common practice in many parts of Afghanistan. This happens when two sides settle a dispute through a forced marriage.
However, Akhundzada did not say anything about issues such as the prohibition of violence against women.
The decree said "a woman is not a possession," but a free and noble human being, and no one can give her away in exchange for solving a dispute.
But Taliban spokesman Bilal Karimi said the group has not dismissed women from any office.
In response to the question about the dissolution of the ministry of women's affairs, Karimi said: "We have formed an Islamic system and in the Islamic system, the rights of all citizens of the country are provided for. We don't need a specific ministry for each group in society.
4: No Schools for Teenage Girls
The Taliban is the only regime in the world that has prevented girls from going to school. This is a repetition of what happened under Taliban rule in the late 1990s, when girls were barred from getting an education.
The only difference now is that at that time no girl went to school or university. Now primary schools and universities are open for girls.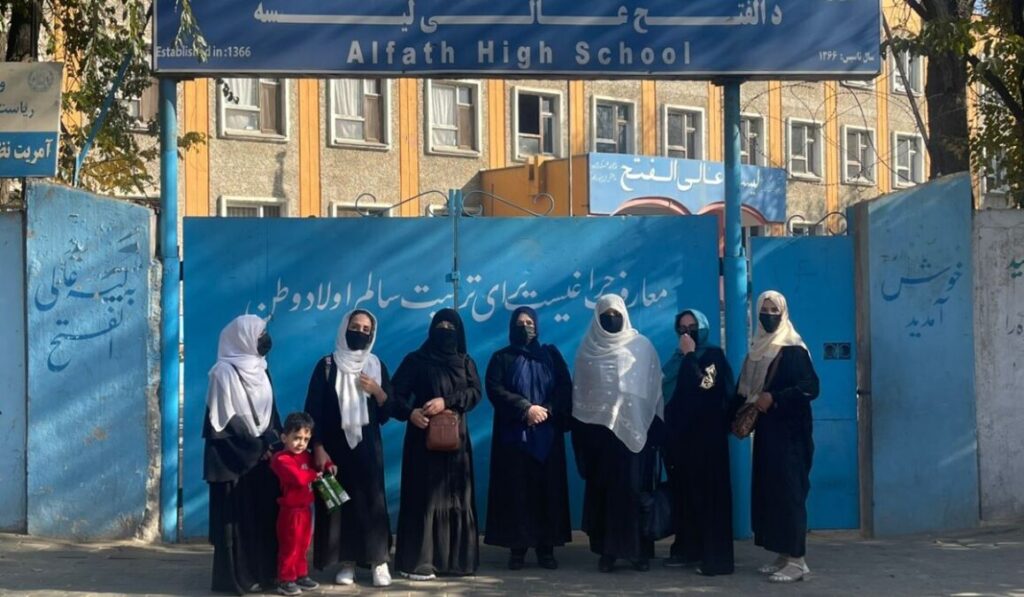 The group has on a number of occasions said it will reopen secondary schools for girls once a new mechanism is in place. However, more than 400 days later, secondary schools for girls remain closed.
According to the Taliban, the main reasons for this are the curriculum and logistics; but Heather Barr from Human Rights Watch has said that there are no logistical problems nor resource challenges, in the way of reopening schools. She called it "deliberate cruelty."
The decision by the Taliban has affected at least 1.1 million girls in Afghanistan
5: A Cabinet of Blacklisted Officials
Of the 33 members of the Taliban's cabinet, 10 are blacklisted by the United Nations.
They are the Taliban's prime minister Mohammad Hassan Akhund; his deputies Mullah Abdul Ghani Baradar, Abdul Salam Hanafi, and Mawlawi Abdul Kabir; interior minister Sirajuddin Haqqani; deputy minister of defense Mohammad Fazel Mazloum; head of prisoners department Nooruddin Torabi; deputy minister of interior Mohammad Ebrahim Sadr; former higher education minister Abdulhaq Wasiq; and foreign minister Amir Khan Motaqqi.
But Taliban leader Akhundzada's name is not on the list.
A report by US Special Inspector General for Afghanistan Reconstruction (SIGAR) stated in November last year that many Taliban officials were in the previous Taliban government, between 1996 and 2001, and were involved in many "terrorist attacks."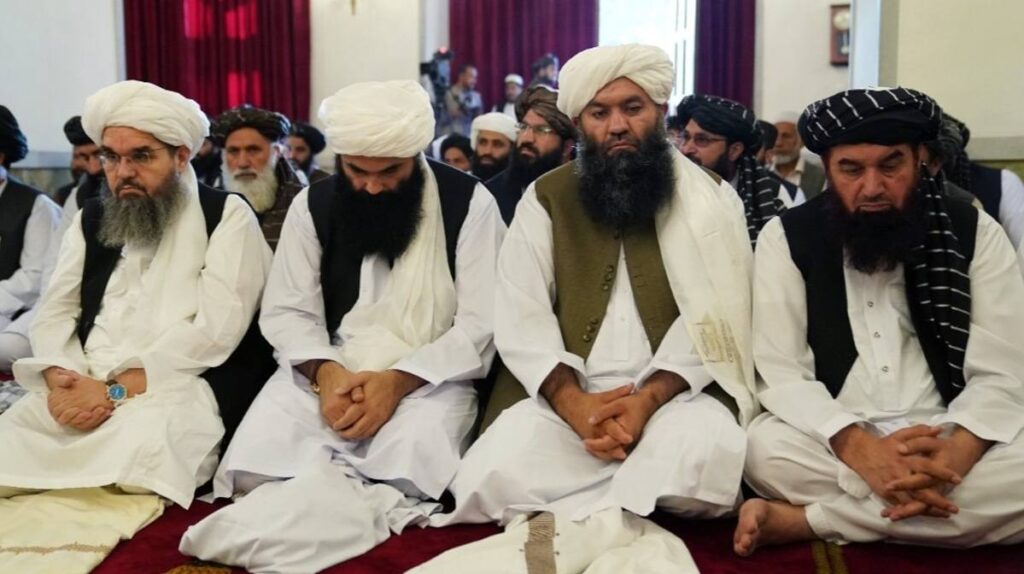 Taliban spokesman Zabihullah Mujahid said in September last year that in the Doha agreement, all Taliban officials were involved in the interaction with the United States without any exception.
"These people should have been removed from the United Nations and the United States' blacklist," he said.
6: A Country Without a Constitution
Another anomaly with the Taliban rule is that the group has no constitution – despite having taken control of the country 14 months ago.
Taliban's deputy minister of justice, Abdul Karim Haidari, said at a press conference in Kabul in September that Afghanistan does not need a constitution.
But Mujahid said this month that they are working on a policy that will soon be implemented as a constitution.