Afghanistan's citizens and politicians in various parts of the world on Tuesday marked the fourth death anniversary of Gen. Abdul Raziq Achakzai by holding online sessions and sharing posts on social media.
In one of these meetings, a number of Afghan politicians, including Yunus Qanuni, a founder of a new political movement, the Supreme Council of National Resistance to Save Afghanistan, Atta Mohammad Noor, another member of the council, and Mohammad Mohaqeq, the head of the People's Islamic Unity Party of Afghanistan, had participated.
Qanuni said that Gen. Raziq was a brave son of Afghanistan who did not bow before the enemy and defended his country until the end of his life.
Former intelligence chief of Afghanistan, Rahmatullah Nabil, posted a photo of Raziq on social media, calling him the brave general of Afghanistan.
Also, many social media users from Afghanistan called Gen. Raziq one of the bravest soldiers in the country and said his death was a plot "by countries in the region."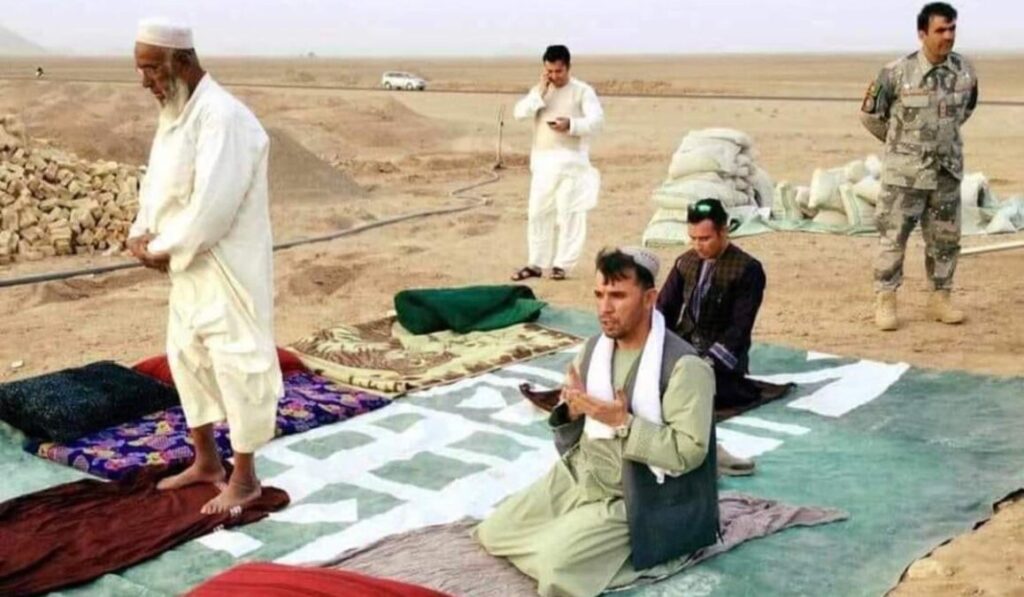 Abdul Maruf, a former aide to Raziq and the deputy police chief of Uruzgan under the republic government who is now in Germany, said in a message that Gen. Raziq was a resourceful military leader whose enemies could not rest even on the other side of the Durand Line until he was alive.
He said he would follow Raziq's path and continue his campaign against "aggressors in the country."
Four years ago on this day, Oct. 18, 2018, Gen. Raziq was killed by a Taliban infiltrator after a meeting with Kandahar officials and Gen. Scott Miller, the former commander of US and NATO forces in Afghanistan.
Abdul Momin, the head of the Kandahar intelligence office, and Zalmay Wisa, the governor of Kandahar during the republic government, also died in the attack.
Gen. Abdul Raziq Achakzai was 39 years old at the time of his death. He served nearly two decades in the ranks of the security forces of Afghanistan during Karzai and Ghani administrations.
Before the attack, he had survived 29 murder attempts against him.
He was a staunch opponent of the Taliban and Pakistan.
After his death, a power gap was left in the security apparatus in the southern provinces where security challenges increased afterward.
Raziq repeatedly called the Taliban "the puppets of Pakistan's intelligence agency" and criticized Islamabad's policies towards Afghanistan.
After the fall of the previous government, the Taliban named the National Police Academy in Kandahar after "Abu Dujana," the group's infiltrator who attacked Gen. Raziq.