A memorial was held for the victims of the Kaaj tutoring center's attack in the Dasht-e-Barchi area in the west of Kabul on Friday one week after the deadly attack on the educational institute that killed over 50 young students and wounded over 100 others.
Teachers and students who attended the event vowed to continue their efforts for education in the country, saying they will never stop.
Adib Radmir, a teacher in the west of Kabul, condemned the attack and said they will continue their commitment to educating the new generation in Afghanistan.
He said the secondary schools must be reopened for girls and if not, the country will further move towards darkness.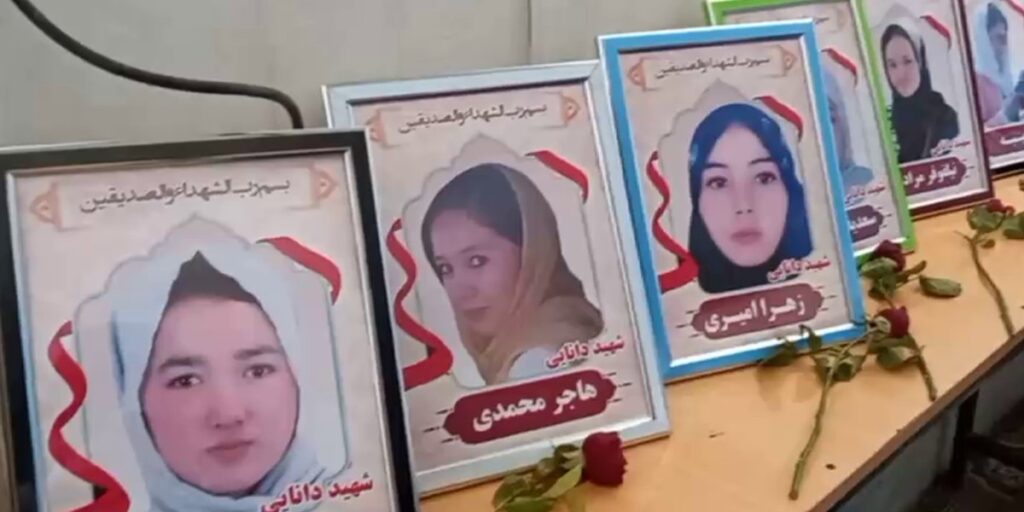 Students of Kaaj institute and families of the victims of the attack shared the stories of those who lost their lives in the deadly incident and spoke about their dreams. They said they will continue the path forward.
"Last week, we lost Nazanin and her friends. We want to continue her path and her dreams," said Khatira Azad, relative of a victim of the Kaaj attack. "The current government must ensure the safety of Hazaras, especially schools and education centers."
Mubaraka Laali, a student from Kaaj institute, said she arrived late at the center on the attack day.
"When I arrived there, I saw a horrifying scene. I saw my friends were killed. I saw the class was destroyed," she said. "We will never stop."
"I ask the international community to provide a safe environment for education for the people of Afghanistan," she added.
Another student from the center, Nazifa Masoomi, said she narrowly survived the attack along with some of her classmates.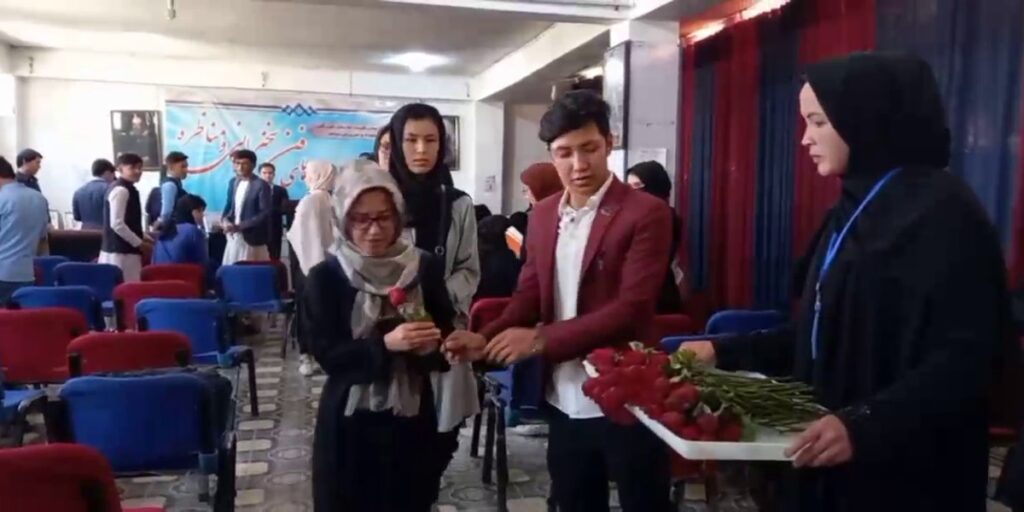 "We heard a firing. We were in the third room, behind Class A, where the attack happened. Then we heard a big sound… When we left the classroom, we saw many of our friends lying on the ground," she said.
At the ceremony, the speakers recited poems about the victims of the attack, but all vowed to continue their path.
The attack on the education center faced widespread reactions in Afghanistan and around the world. Women held protests in Kabul, Herat, Mazar-e-Sharif and other cities to condemn the attack despite being suppressed by the Taliban.
Afghans living abroad have held a series of rallies around the world to condemn the attack on Kaaj. Moreover, the campaign of StopHazaraGenocide has started on Twitter by Afghans which surpassed 1 million tweets in less than three days.