A big number of female students from Bamiyan University held a rally in the city of Bamiyan on Sunday morning, marching towards the central parts of the city, asking for an end to attacks against the Hazara and Shia communities in Afghanistan and the reopening of secondary schools for girls in the country.
They condemned Friday's attack on the Kaaj tutoring center in Kabul and asked the international community to take practical steps for putting an end to such attacks.
"Education is not a crime", "stop Hazaras genocide", "Let us study" and "stop crime" were the slogans chanted by the Bamiyan women.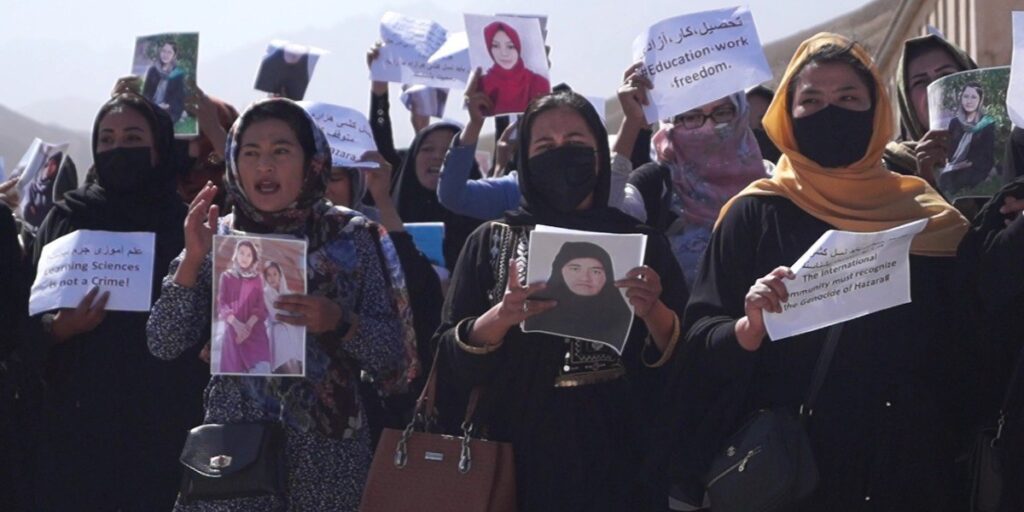 The rally started from Bamiyan University around 10 am and continued towards the provincial headquarters. The women released a statement in which they said that despite claims of countrywide security and an end to the war, "no one is feeling safe right now."
They asked the Taliban to ensure the safety of education centers and reopen girls' schools as soon as possible.
The statement also asked the Taliban to take steps in ending "the culture of suicide bombing and attacks against civilians."
Bamiyan women asked the United Nations and international human rights organizations to take practical steps beyond their statements for ending "Hazaras genocide" in Afghanistan.
They also called for justice in Halima Imami's case and said the Taliban must respond about her death.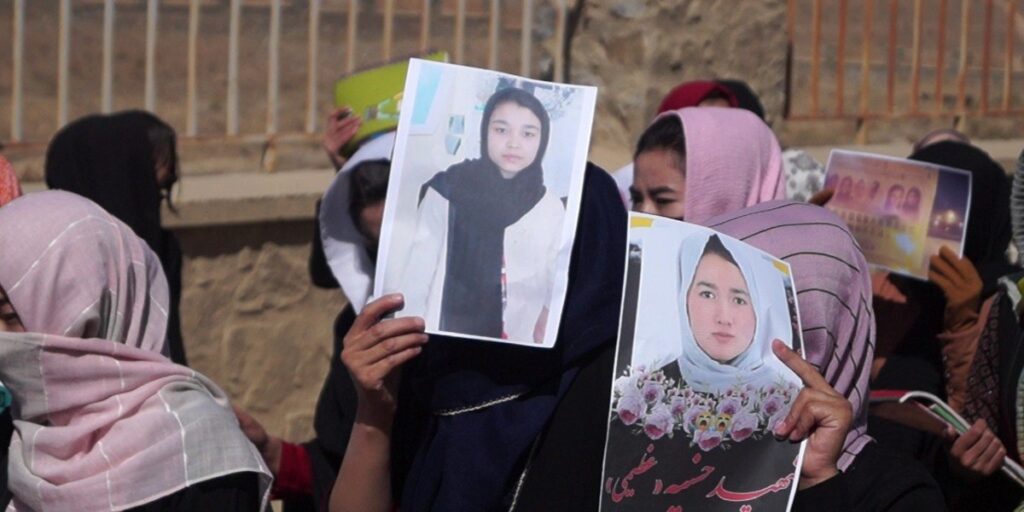 Halima Imami, 35, a Bamiyan resident, was shot dead in an attack by armed men in the city of Bamiyan eight days ago. Her family, civil society activists and other Bamiyan residents called for a thorough investigation into the case.
Taliban's response
The protest in Bamiyan was followed by some hurdles for women by the Taliban, but a bit less than the "violence" they faced in Kabul and Herat cities.
A student who took part in the rally said they were supposed to start early but were prevented by the head of the Taliban for Bamiyan University.
She said that after the start of the rally when they arrived near the Hajj and Religious Affairs Department, the Taliban governor Abdullah Sarhadi arrived there and tried to stop the rally with the help of some religious scholars from the province.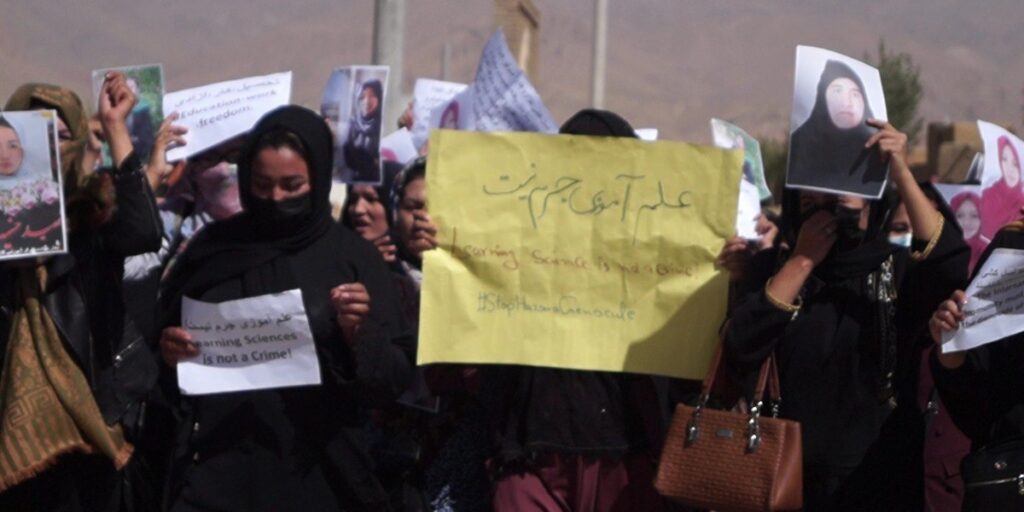 According to two students, the Taliban governor asked the women to stop the rally as men will hear their shouting and it is forbidden.
Besides protests in Kabul, Herat and Bamiyan, a campaign to "stop Hazara genocide" has started on social media.
The protests are held after a deadly bombing on a tutoring center in the west of Kabul on Friday that killed at least 45 people, all of them students, and wounded over 80 others, according to the latest figures by sources and victims' families.