Women's rights activists said their voice cannot be silenced and they will continue to fight for their rights, freedoms and participation in Afghanistan's society.
The activists set up a library for women in Kabul last week. While gathering at the library as a hub for discussing their activities and giving morale to other women, the activists said they will never give up the fight for their rights.
One year under Taliban rule, thousands of women have lost their jobs, including those who served in government institutions, military, non-government organizations and media.
Women have held some protests in Kabul and other parts of the country over the past year, but they have been supressed by the Taliban. Last month, a small but important group of women took to Kabul streets to demand for their rights, but were dispersed by Taliban firing.
The activists said they will continue such protests to seek justice and their rights.
"Women have often sought the removal of restrictions imposed on them and for their rights but have not received a response," said Anisa Paeez, a member of the leadership of the activists' association.
"We opened this library to come together and pass on a clear message to the world that the voice of Afghan women cannot be silenced, and we will keep on moving," she said.
Julia Parsi, another member of the association, said their combat will continue until their legitimate demands are addressed.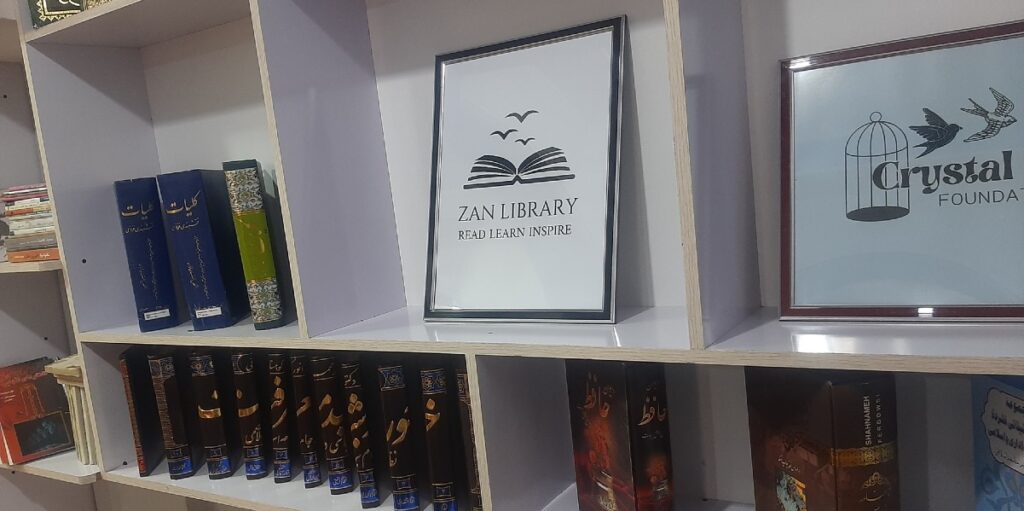 "When we launched protests on Kabul streets, we were insulted by the (Taliban) government. We were told that we are doing this to develop an asylum case," Parsi said. "But our goal is to seek a role for women in the government, achieving our social rights, access to education."
According to him, the library will not only be dedicated for books but will also provide writing and painting classes for women.
Mahbooba, another member of the association, asked the international community to avoid recognizing the Taliban, considering their treatment of women's rights.
The Taliban has "bluntly" made many attempts against women.
Saturday was the 343rd day of secondary schools closure for girls in Afghanistan. There is no progress on a mechanism the Taliban vowed to announce for the return of girls to secondary schools.