Israeli jets hit targets across the Gaza strip on Tuesday night (May 2), in response to rocket barrages fired by militant groups earlier in the day following the death of a Palestinian hunger striker in Israeli custody.
Plumes of smoke spiraled into the night sky as the jets hit targets including training camps of Hamas, the Islamist group that controls the coastal enclave.
At the same time, sirens sounded near the southern Israeli town of Sderot and other areas around Gaza as Hamas radio reported that militant factions were continuing their bombardment of Israeli targets.
In Gaza, an umbrella group of armed Palestinian factions, including Hamas and Islamic Jihad, claimed responsibility for a series of rocket barrages fired towards Israel during the day.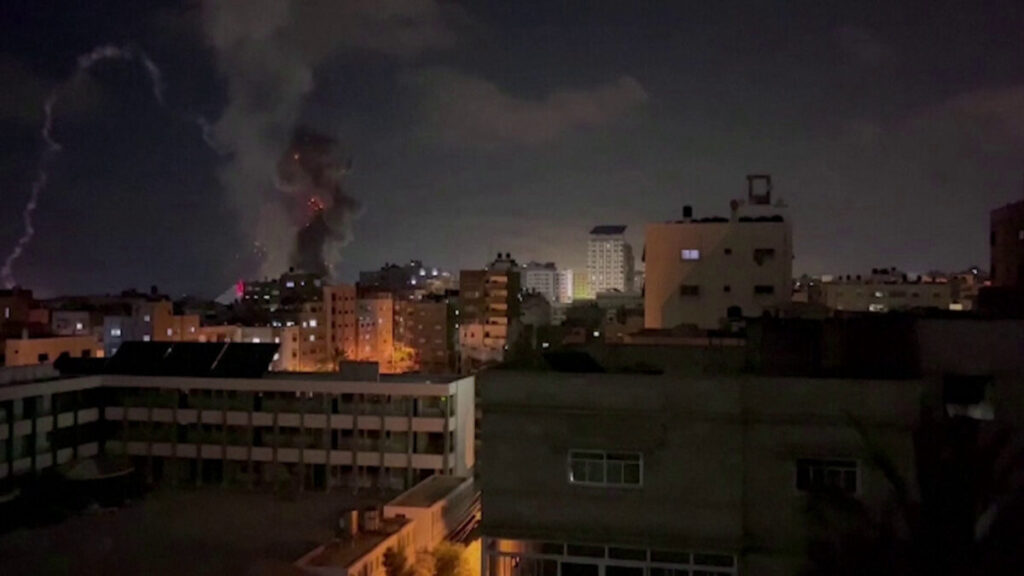 The Israeli military said at least 26 rockets were fired from Gaza. Two landed in Sderot, wounding three people, including a 25 year-old foreign national who Israel's ambulance service said sustained serious shrapnel wounds.
The fighting, around a month after the last cross-border exchange of fire between Israel and Gaza, came after the death of Khader Adnan, a senior member of the Islamic Jihad group, who died after 87 days on hunger strike.
Adnan, who was awaiting trial, was found unconscious in his cell and taken to a hospital, where he was declared dead after efforts to revive him, Israel's Prisons Service said. He was the first Palestinian hunger striker to have died in an Israeli prison in more than 30 years.