The level of destruction and devastation in Turkey and Syria is shocking and in many places apocalyptic, said UN High Commissioner for Refugees Filippo Grandi on Monday.
Grandi, who wrapped up a five-day visit to the earthquake-devastated areas said: "Millions have suffered loss, injury and trauma, and many others have been displaced by this tragic and terrible event."
According to the UNHCR, the earthquake has claimed 54,000 lives in the two countries and caused massive destruction to an area where more than 23 million people live, including many who had been displaced either within Syria or across the border into Turkey as refugees during 12 years of conflict.
While surveying the damage, Grandi also reviewed and discussed the immediate humanitarian response with authorities in the two countries.
"The needs on the ground in both countries are enormous and the response must be better resourced," Grandi added. "While it is critical to think about and support longer-term efforts, much more humanitarian aid and early recovery resources are needed so that people can begin to rebuild their lives and livelihoods."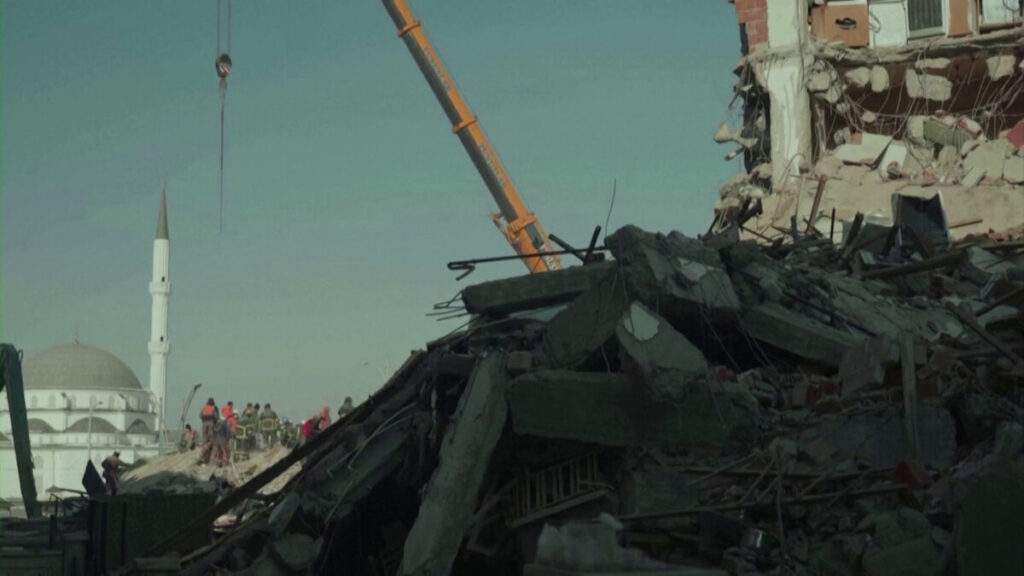 UNHCR said while this agency and its humanitarian partners continue to step up their assistance in both countries, the situation "requires greater and urgent international support".
In a statement issued by the agency, it said that since the earthquake, UNHCR alone has delivered tens of thousands of tents, beds, mattresses, thermal blankets and other desperately needed support.
Grandi meanwhile met with affected families in both countries but said: "I have been coming to Syria regularly for almost 20 years, but never have I seen such levels of deprivation and desperation — everywhere I have been. It is unconscionable that so many people have been left with so little for so long.
"They need and deserve much more support. Stepping up our relief and early recovery activities throughout the country today is a humanitarian imperative. Access to all those in need wherever they are is critical."
The UN has asked for $1 billion for the humanitarian response to the earthquake in Turkey and nearly $400 million for Syria. UNHCR's part of the response plans totals $201 million. The UN Turkey appeal is currently 12 percent funded and Syria is at 59 per cent.
Last week, Turkish President Recep Tayyip Erdogan announced that the number of collapsed and heavily damaged buildings in 11 provinces in the earthquake zone totalled 230,000, UNOCHA reported.
Erdogan also stated that currently 3.32 million people were evacuated from the earthquake zone and went to other provinces, while 800,000 people in the region took shelter in their villages.
Turkey's Disaster and Emergency Management Department (AFAD) reported that the total number of people who were given shelter in the region affected by the earthquake is more than 1.9 million.
On 6 February 2023, at 04:17 Turkey time, a 7.8 magnitude earthquake struck southern and central Turke and northern and western Syria. It was followed a few hours later by a 7.7 magnitude earthquake in the same region.