US officials stopped hundreds of mostly Venezuelan migrants entering the country from Mexico on Sunday (March 12) after a large group broke through Mexican lines to demand asylum in the US, only to be thwarted by barbed wire, barriers and shields.
Frustrated with problems securing appointments to seek asylum using a new US government app, the migrants gathered at the frontier in the Mexican border city of Ciudad Juarez, but could not breach the crossing connecting the two countries.
Many of the migrants had small children with them.
At one point, some migrants attempted to hurl an orange, plastic barrier at the US line. Some people said pepper spray was deployed to repel them.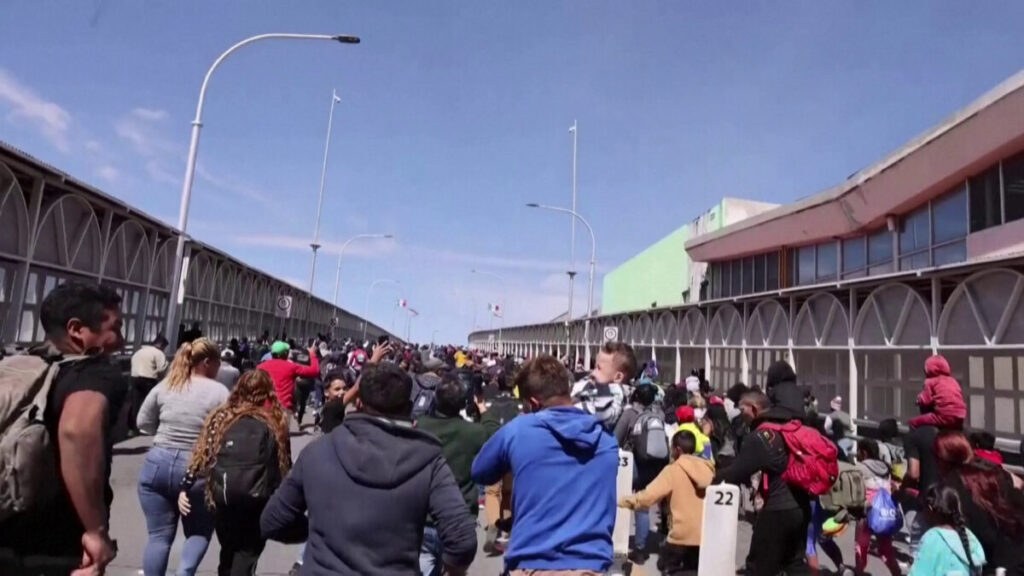 "We just want to get in to have a future and help our families," said Camila Cruz, an 18-year-old Venezuelan, sobbing heavily.
Neither U.S. Customs and Border Protection (CBP) nor the Mexican government's national migration authority immediately replied to requests for comment.
After some pushing and shoving with the officials, the crowd of migrants eventually withdrew, with some heading down to the banks of the Rio Grande where they were monitored by US immigration officials arrayed on the other side.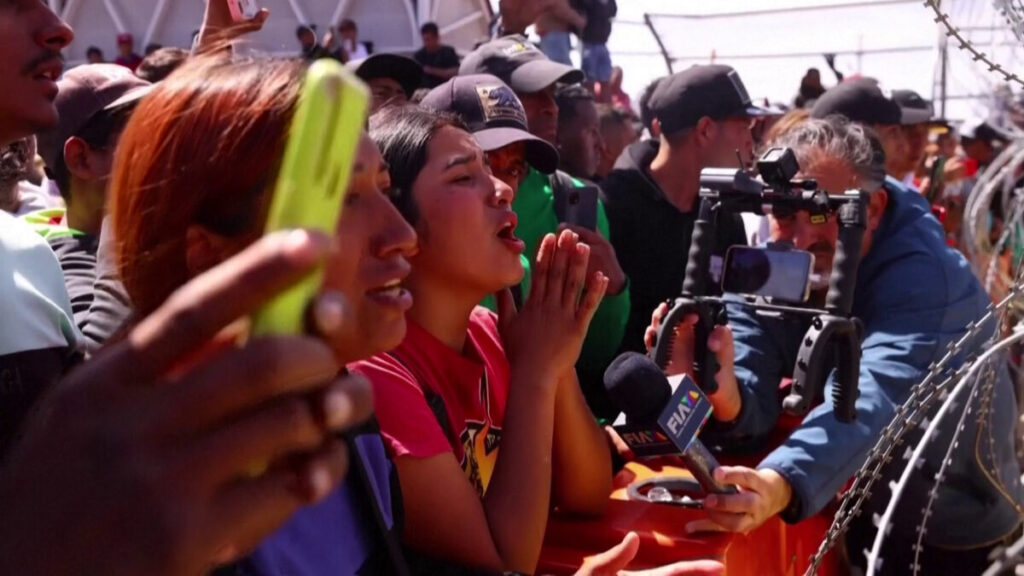 Many migrants have become fed up with the asylum process since the Biden administration made an app called CBP One available to them that was meant to streamline applications.
They say the app is beset by persistent glitches and high demand, leaving them in limbo in perilous border regions.
The US Department of Homeland Security has said recent app updates will simplify and speed up the process.