A number of young people have established a library, called Kateb, in Chaman village in Yekawalang No. 1 district of central Bamyan province in
Abbas, a founder of the library said: "We established this library to promote reading books and encourage people to study and learn."
Mohammad Atta Hujjati, a resident of the Chaman area, said they had started a campaign four months ago to collect books and that so far they have been given more than 2,000 books.
He was optimistic about the future of the library, stating it will help raise people's awareness and will be used as a source of information and reference.
"The local people are interested in the library, for example, in the last month, 485 people have visited this library to borrow books and to study," Hujjat said.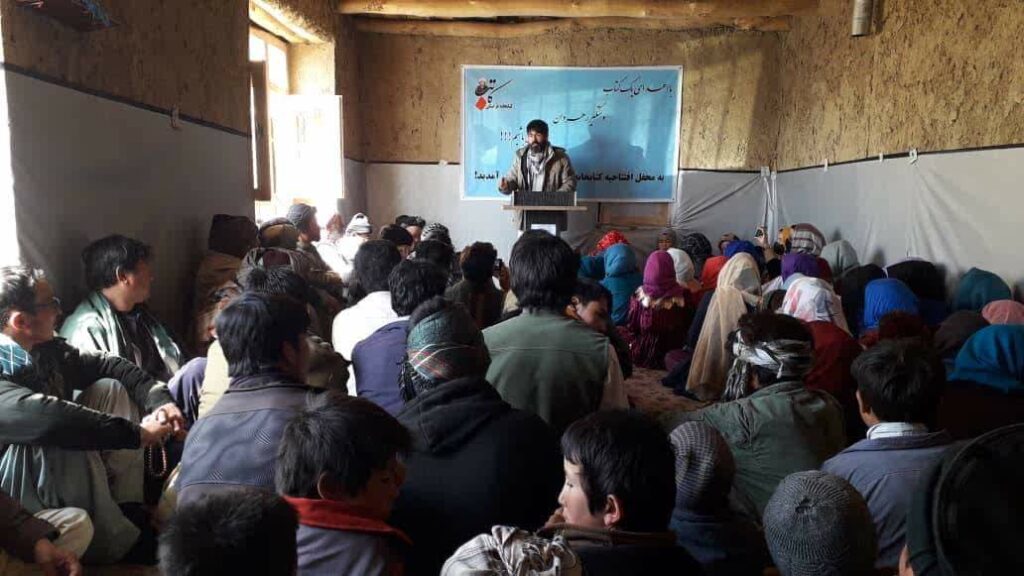 Malika Adeli, a resident of Yakawalang, said that she was happy about the establishment of the library and that she had patiently waited for four months, and "a number of books have been collected from different provinces."
"As a girl, who has been deprived of a university education, I was motivated after the creation of this library so that I can read books," Adeli said.
The Chaman village is located 10 kilometers away from the district center and its local people have limited access to books. According to residents, the library will also try to provide the students with the books they need.