The Afghanistan Futsal Premier League is in full swing in Kabul as 10 teams from across the country go head-to-head in the hope of scooping the trophy next month.
The tournament kicked off on February 15 and will end on March 9. The opening match was held between Saadat Nimroz and Zaitoon Kabul teams.
The teams taking part are: Ittihad of Herat; Zaitoon of Kabul; Saadat of Nimroz; Kabul's Zahir Asad; Sar-e-Pul's Bastan; Youth of Khorasan of Baghlan; Asr-e-jadid of Ghazni; Sedaqat of Kabul; Shams of Herat and Perozi team from Panjshir.
Kabul hosts two matches daily at 4 pm and 6 pm local time in the futsal stadium of the Afghanistan Football Federation and currently, Nimroz's Saadat futsal team is top of the log with four wins and 12 points.
Meanwhile, this year's league tournament has been warmly welcomed by fans as hundreds of spectators gather at the stadium to watch the games every day.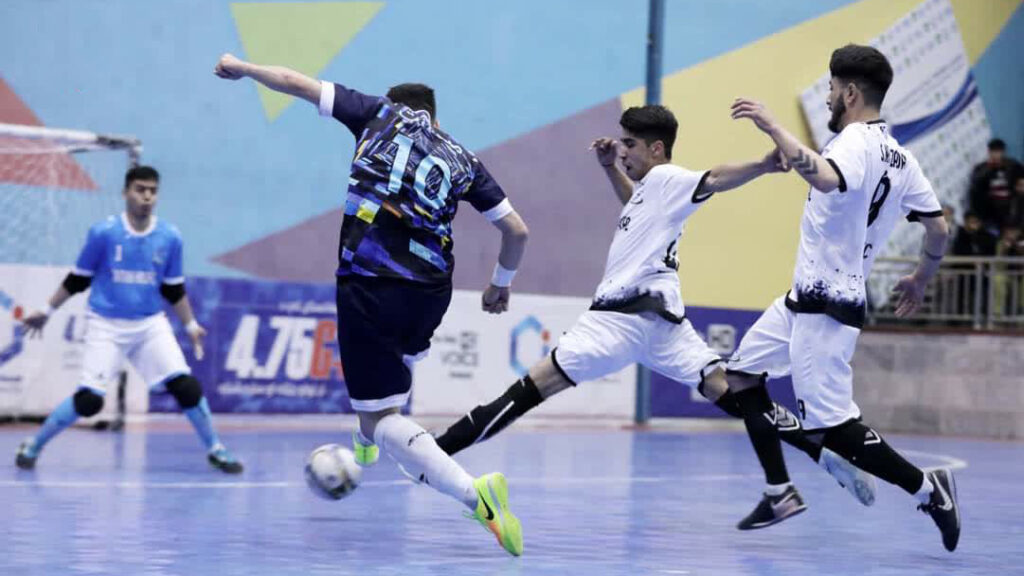 The first round of the Afghanistan Futsal Premier League was held in 2020, and the Ittihad Futsal team won the championship.
Following the collapse of the former government, little attention is now paid to sports by the Taliban.
In the past 18 months, the group has banned women from playing sports and from visiting gyms – a move that sparked international outcries. Early this year, the Australia Cricket Board pulled out of a scheduled cricket tournament against Afghanistan in March in protest over the Taliban's restrictions on women and girls.
This has not however affected the situation as the Taliban has not reversed any of its decrees against women.