The number of people killed in Turkey in this month's devastating earthquakes has risen to 43,556, Turkish Interior Minister Suleyman Soylu said as quoted by local media.
Quoted by state broadcaster TRT Haber, Soylu said that there have been 7,930 aftershocks following the first quake on Feb. 6 and that more than 600,000 apartments and 150,000 commercial premises had suffered at least moderate damage.
This comes as according to reports, victims of the earthquakes started moving into container cities in Adiyaman province on Thursday, Turkish officials confirmed.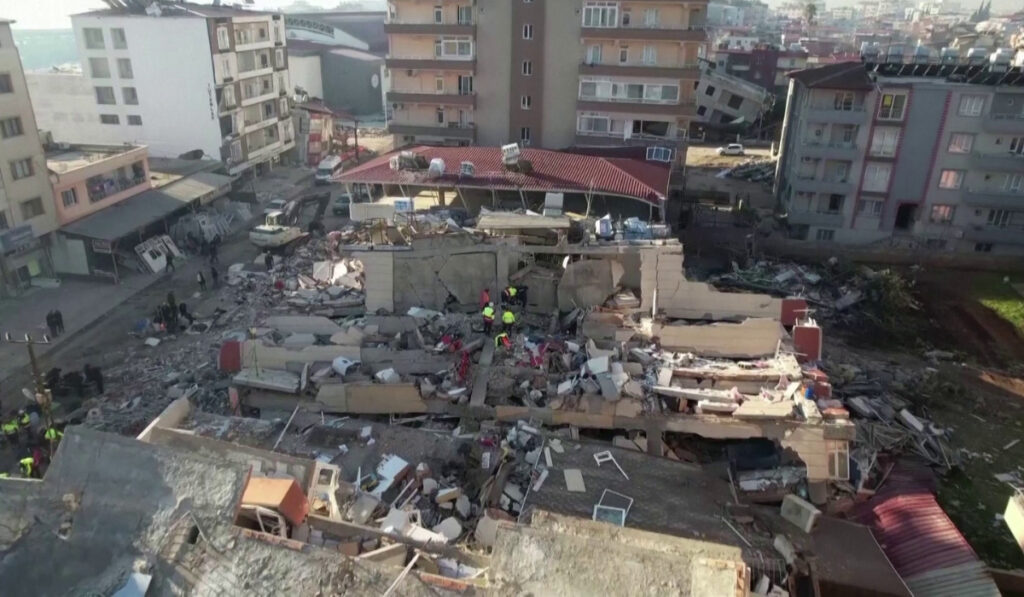 Quoted by Anadolu, Turkish transport and infrastructure directorate official Adil Karaismailoglu said they "have prepared the infrastructure for most of the container homes. Mobility will begin from tomorrow (Thursday)."
He said the first phase will see the establishment of 15,000 container homes in a large open space, adding that the Turkish government is also working on constructing prefabricated homes.
Turkish President Recep Tayyip Erdogan has said that Turkey will start building more than 200,000 homes as early as next month in areas devastated by the twin earthquakes. He said the process will be completed within a year.
Over 5,800 people have died in Syria following the deadly quakes.