An exhibition opened in Kabul on Thursday where at least 700 companies from Afghanistan and some countries in the region have participated.
Companies from Iran, Pakistan, and Turkey have also attended the exhibition which will continue for seven days.
Investors mentioned the issues in the banking system as a key problem they have faced over the past 15 months.
"The only major problem faced by investors in the country is the banking system because they are charged $3,000 for each $100,000 withdrawal," said Mohammad Yunus Mohmand, head of the Afghanistan Chamber of Commerce and Investment.
Mohmand asked the Taliban to cooperate with the country's investors in solving banking problems. He also called for a reduction of the taxes on businesses
Hinting at the participation of foreign investors in the expo, he said countries in the region are asked to strengthen their trade and economic relations with Afghanistan.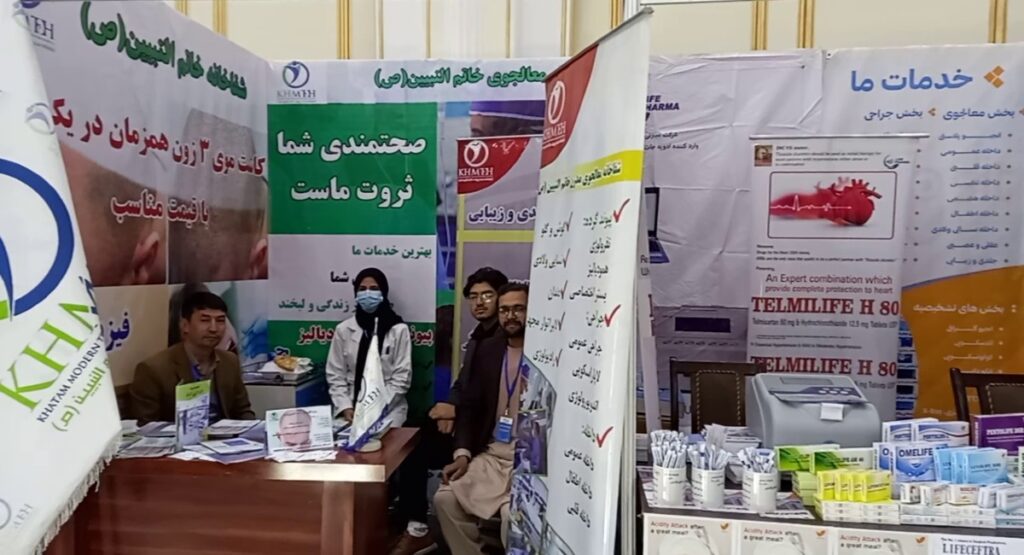 "If we want to become self-sufficient and boost Afghanistan's economy, we should build a proper mechanism to promote domestic products," said Shir Baz Kaminzada, head of the Afghanistan Chamber of Mines and Industries.
"Such events are crucial for supporting local firms. We need access to basic facilities and we need a fair banking system and it should be fixed to provide a suitable environment for investment in the country," Mustafa Danish, a marketing manager at Aria Water Company in Kabul.
Taliban officials at the event said they are supporting local firms as they have awarded mining contracts to 178 national companies so far.
"Today, a suitable environment has been provided for domestic and foreign investment in Afghanistan," Taliban deputy prime minister Abdul Salam Hanafi said. "We support all domestic products by all means."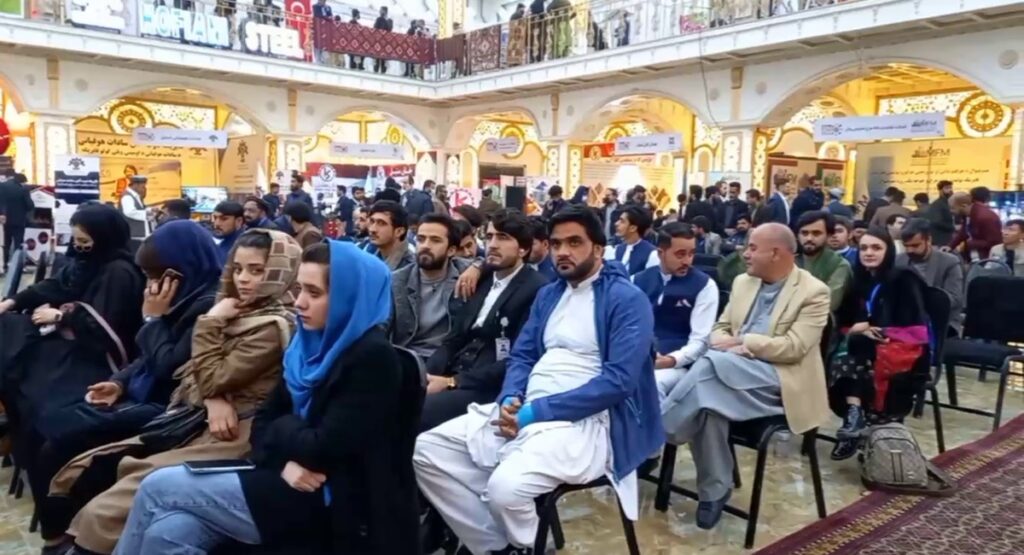 Women's handicrafts and artworks, as well as food and industrial products, are displayed at the exhibition.
A female investor who participated at the event said women need support in their businesses although the investment by them is not large-scale.
"We ask the ruling government to support women in handicrafts and other businesses and reopen girls' schools," said Hamida Yusufi, a woman investor. "Support to women will boost households' economy as people are facing an increasing poverty level over the past 15 months."