In a peaceful demonstration, thousands of Palestinian supporters gathered in Sydney on Sunday, October 29, advocating for an end to the violence in Gaza.
Protesters marched through the city, fervently chanting "Free Palestine" and displayed signs and symbolic bloodied dolls.
Meanwhile, an Israeli protest was held earlier in the day in Sydney's Martin Place, featuring shoes, prams, and wheelchairs as symbols of hostages taken by Hamas.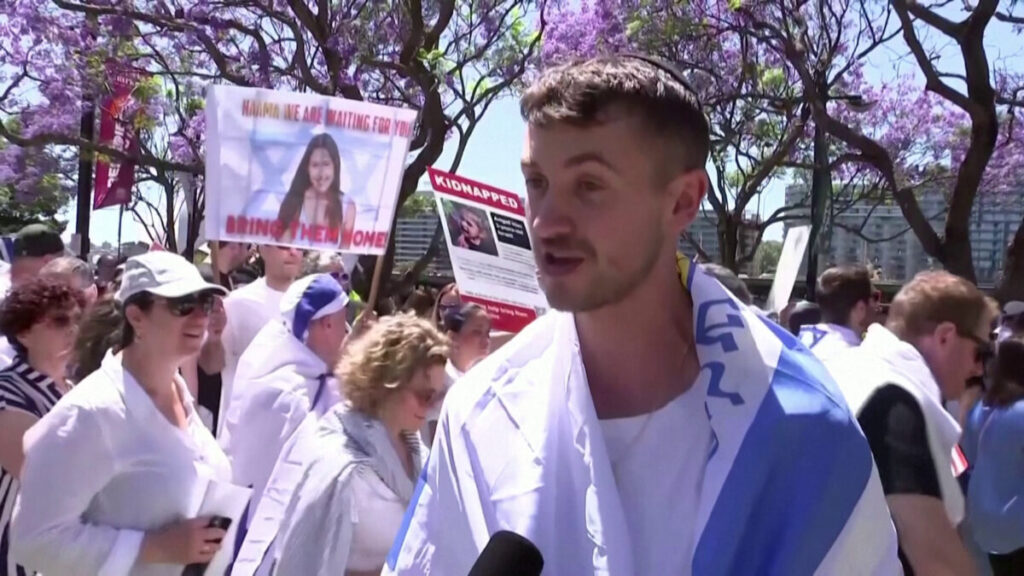 Western countries have consistently upheld Israel's right to self-defense, but there is a growing international outcry about the civilian toll from the bombings. This has led to increasing calls for a "humanitarian pause" to facilitate aid delivery to Gaza and alleviate the ongoing humanitarian crisis.