The Taliban has called on the visiting Organization of Islamic Cooperation (OIC) delegation of religious scholars to be patient regarding girls' education in Afghanistan, which has been a key issue in discussions in Kabul over the past three days.
The issue of being "patient" was raised in a meeting between the delegation and the Taliban's acting interior minister Sirajuddin Haqqani.
According to an OIC statement on Tuesday, the delegation has so far met with Taliban's hajj and religious affairs acting minister Noor Muhammad Saqib, Haqqani, Taliban's mines minister Shahabuddin Delawar and other Taliban officials.
The delegation also met with the president of the Academy of Sciences, Sheikh Mawlawi Farid al-Din Mahmoud.
"During these meetings, views were exchanged on issues related to tolerance and moderation in Islam, education of girls, and women's work," OIC said, adding that Taliban officials "delivered a thorough explanation to the delegation about Afghanistan's efforts on these issues."
Responding to the issue of girls' education, Haqqani told the delegation to "use patience," the Taliban said in a statement.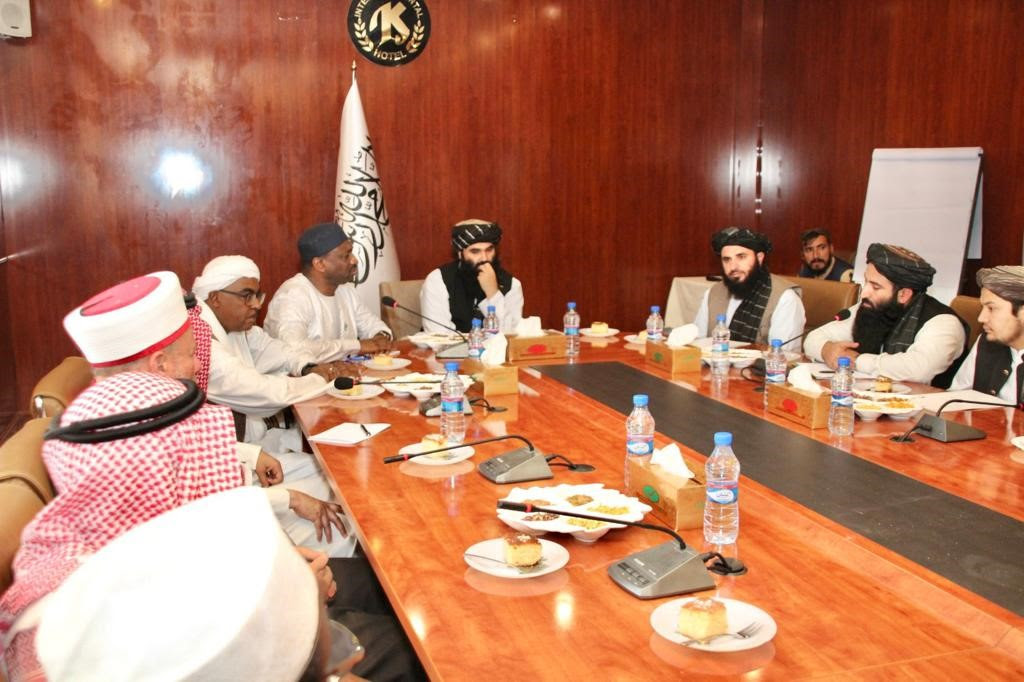 "Women's education is a need for our society and we will address this issue based on the situation on the ground," Haqqani said as quoted by the statement.
But a group of female students criticized Haqqani's request and said that they are done with being patient.
"Secondary schools have been closed to girls for over 700 days. The Islamic Emirate (Taliban) government promises every time about reopening of schools but it never happens," said one young woman.
The continued closure of schools and universities for women and girls has sparked sharp criticism from the international community.
Recently, Richard Bennett, the UN Special Rapporteur on Human Rights for Afghanistan, said he considers education to be a human rights issue and that education opens the doors to life.