The Pul-e-Khumri textile factory in northern Baghlan province is set to reawaken after 12 years of inactivity attributed to technical issues.
Abdul Mateen Muzammil, Taliban's head of Afghan Textile Factories, visited Baghlan on Saturday to oversee the reconstruction of the Pulei-Khumri Textile Factory, the Taliban-run Bakhtar News Agency said.
In a statement to reporters, he confirmed that the government had initiated work on the renovation of the factory.
"The idea is to restore the functionality of this factory, which once provided employment to thousands and partially fulfilled the nation's textile requirements," he said.
Taliban officials in Baghlan have said that upon its reactivation, the factory will prioritize meeting the needs of the military forces before moving on to the production of clothing for the general public.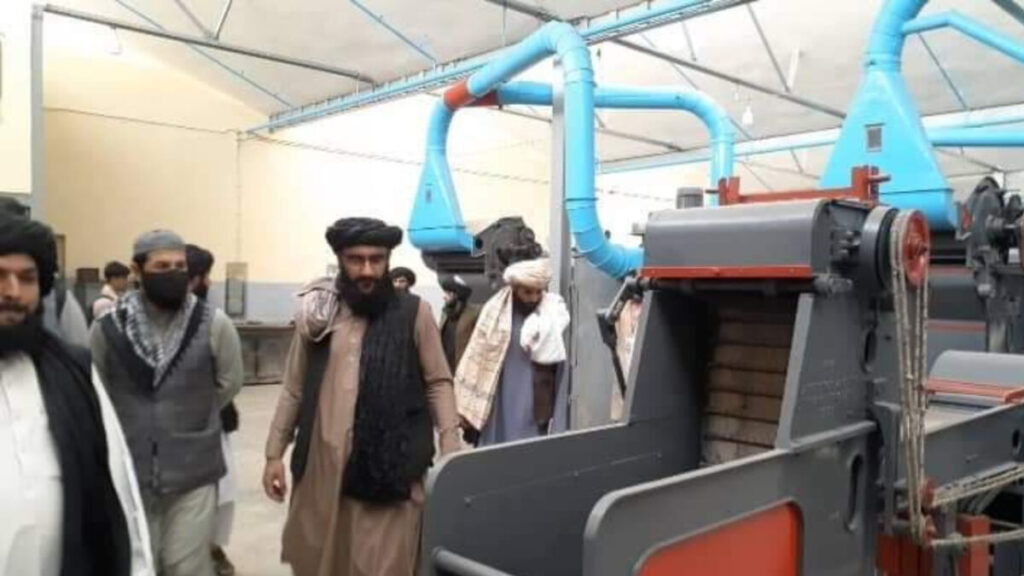 This reconstruction effort is also expected to generate employment opportunities for hundreds of people.
Taliban said that some machines have already been reactivated at the factory – which was initially built in the 1940s and was heavily harmed in decades of conflicts in the country.
Taliban has not given an exact timeframe for the resumption of the operations of the factory but has reiterated that it will begin garment production in the near future.
Currently, approximately 200 individuals are engaged in efforts to restore the factory to full operational capacity. Once all machinery is ready, it is anticipated that around 8,000 people will find employment at the factory.
The factory was built in 1942 on 10 hectares of land in the city of Pul-e-Khumri, the center of Baghlan province in northern Afghanistan.