A group of women entrepreneurs in Jawzjan province said they face a daunting challenge as they strive to find a viable market for their artisanal products. The women, skilled in various crafts such as carpet weaving, beadwork, hat making, tailoring, and embroidery, called for support and opportunities to enhance their market presence.
The declining demand for their exceptional products can be attributed to the pervasive poverty that has gripped the region and the lack of institutional support for their businesses. These women have taken matters into their own hands, establishing small startups that aim to employ other women and girls who have been denied educational opportunities due to the constraints imposed by the Taliban.
Despite their remarkable skills and unwavering dedication, these enterprising women are grappling to find buyers for their creations. Hakima, a breadwinner for her eight-member family, implored the Taliban to step in and provide a suitable platform for them to sell their meticulously handcrafted items.
"I am a knitter, but the market conditions are far from favorable. I appeal to the government to assist us in establishing a conducive marketplace for our products," she passionately expressed.
Echoing Hakima's sentiments, other craftswomen also voiced their concerns about the limited markets for their products, attributing the challenging economic conditions and widespread poverty across the nation as contributing factors.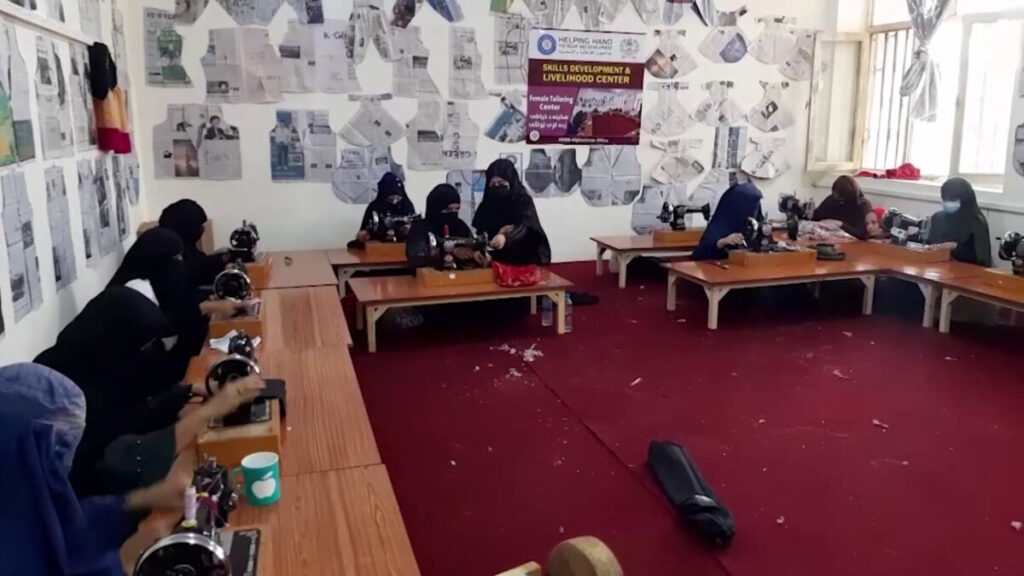 Marhaba, another craftswoman, stressed the importance of nurturing the handicraft industry and granting it wider exposure in the marketplace.
"We aspire to see our handicraft industry flourish so that we can bring our creations to broader markets. We earnestly request the government, particularly the Taliban, to organize exhibitions that showcase our exquisite products," she emphasized.
Handicrafts have long been an integral part of Jawzjan's rich cultural heritage, with women playing a pivotal role in this sector. However, the economic hardships and limited opportunities in recent years have compelled a significant number of women to turn to the handicraft industry. Their motivation lies not only in supporting their families but also in seeking refuge from the mental strain brought about by the current situation in Afghanistan.
As these women continue to weave, bead, sew, and embroider their way towards economic empowerment, their plea for support in accessing broader markets resonates as a call for recognition and opportunity in the face of adversity.