On the 25th anniversary of the deaths of eight Iranian diplomats and a journalist in Mazar-e-Sharif city, northern Afghanistan, Iran's foreign minister took to social media to assert that they were "killed in an attack by Taliban on this day twenty-five years back."
This stance is a departure from previous statements by Iranian officials, who had implicated intelligence agencies from certain countries in the attack.
Parallel with this shift in Tehran's relationship with the Taliban, the Iranian Foreign Ministry's spokesperson confirmed an Iranian delegation's recent visit to Afghanistan.
A quarter-century ago, during the Taliban's initial rule over Afghanistan, Mazar-e-Sharif fell under the group's control. Subsequently, the Iranian consulate in the city was targeted, leading to the tragic deaths of the eight diplomats and a journalist.
During that period, Iran's former ambassador to Kabul, along with other officials, contended that the attack wasn't the work of Afghan parties. Instead, they pointed to the intelligence of neighboring nations as the orchestrators. Notably, this claim was largely directed at Pakistan, as noted by military experts.
Now, Iran's Foreign Minister Hossein Amir Abdollahian, in a post, unequivocally attributed the attack to the Taliban, condemning it as a criminal act. In his post, Abdollahian memorialized the victims by name.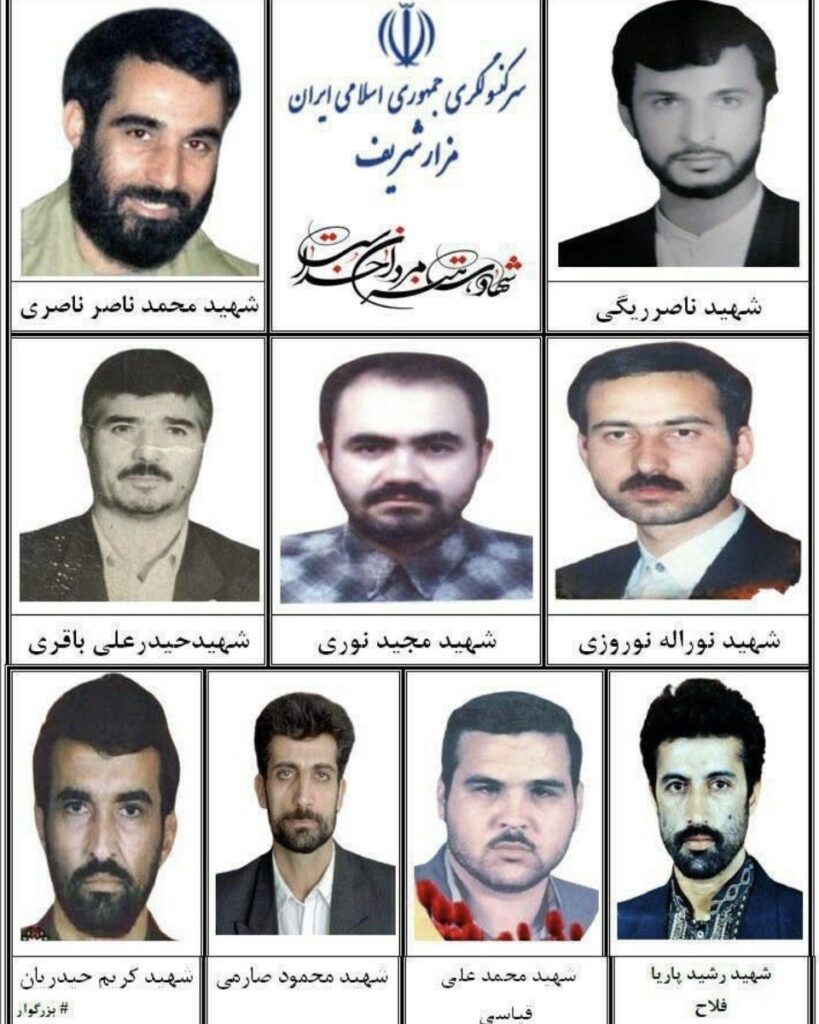 Analysts interpret this shift in policy as a significant pivot in Iran's stance towards the Taliban. The question that arises is: why has Iran now, after all these years, attributed responsibility to the Taliban for this tragic event?
"Amidst the closure of Imam Khomeini's foundation in Afghanistan, the Taliban's interactions with the Americans, their improving relations, and the absence of support from Iran, these circumstances have generated concerns for Iran," noted Farooq Alim, a political expert.
Concurrently, the Iranian Ministry of Foreign Affairs has given the green light to a 12-member delegation's visit to Kabul on behalf of the government. Among the topics on the agenda for discussion between the delegation and the Taliban will be Iran's water rights, a subject of deep concern for the country.
Nasser Kanaani, spokesperson for the Iranian Ministry of Foreign Affairs, emphasized: "We share various concerns with Afghanistan, and the pursuit of Iran's water rights from the Hirmand River (Helmand River) is one of our serious priorities."
The anniversary of the consulate attack prompted the Iranian Ministry of Foreign Affairs to release a separate statement calling for an all-inclusive government as a solution to Afghanistan's challenges. Verbal disputes between Iran and the Taliban over water rights from the Helmand River treaty have fueled tensions in recent months.