In several provinces of Afghanistan, an increasing number of women and girls are turning to the profession of tailoring to support their families and maintain a sense of purpose amidst ongoing restrictions on women's employment and education across the country.
Recently, a women-only tailoring workshop, run by two school students and two university students, opened in Badakhshan's provincial capital Faizabad city, providing opportunities for 30 women to engage in tailoring and financially support their families.
Many of the women at the workshop had been deprived of access to education, but they have turned to tailoring, creating colorful clothes for the residents of Badakhshan.
"I created this tailoring workshop with the help of my friend Sakina. And 30 girls who have been deprived of education are busy working here," said Rohina Hamdard, head of the workshop.
For many of these women, tailoring has become a source of empowerment and a means to stave off mental and psychological stress caused by the ongoing restrictions.
"Many girls, especially myself, who come here are facing psychological stress. I urge the government (Taliban) to let us work so that women can improve," said Husna, a tailor.
"We became unemployed after things changed [in Afghanistan]. We wanted to provide employment opportunities for women and I thought of [a business] and with the help of another dedicated youth who is my colleague here, created a tailoring workshop to provide job opportunities for women," said Sakina Hamdard, a trainer.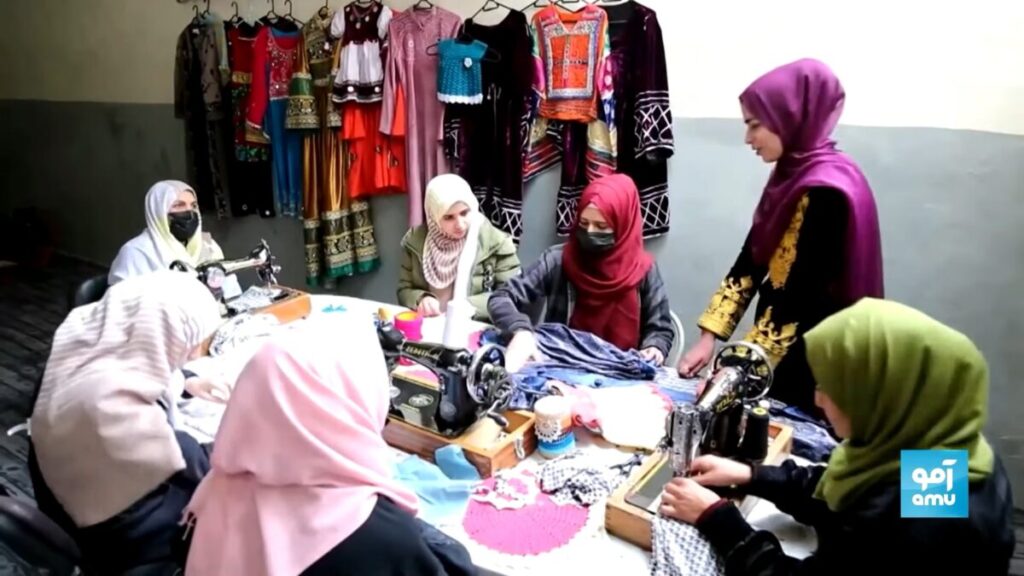 Support from international organizations has played a crucial role in bolstering these women entrepreneurs. The World Food Programme (WFP), the European Union, and the United Nations High Commissioner for Refugees have provided assistance to women in small businesses, including vocational tailoring.
Over half a million women and girls have received support from the WFP, while the European Union has extended financial aid to more than 1,200 women in small and medium-sized businesses.
Following the fall of the Republic system, many female students and graduates who were deprived of further education have turned to tailoring as a viable option.
Official statistics in Badakhshan province alone indicate the establishment of nearly fifty active tailoring workshops that employ one thousand women.