Female students in many provinces, especially in the northern regions of Afghanistan, who are enrolled in online classes, said they are facing difficulties due to poor quality internet connectivity and its high prices.
For women and girls in the country who have been deprived of schooling and higher education for months, online classes remain the only option for them to continue learning.
The students have expressed frustration over these two issues, which they say are hindering their progress.
Madina, a Grade 9 student, has been unable to attend school since the Taliban imposed its ban soon after coming into power. However, her thirst for education led her to seek alternative ways of learning. She has joined WhatsApp groups that provide online education for girls in order to enhance her educational capacity.
Madina acknowledged the challenges of distance learning and the difficulties she faces in properly completing her lessons due to the slow internet speed. "I have been enrolled in online classes for the past one and a half years, but they cannot compare to actual classes at school," Madina said. "The internet connection is unreliable, and the expenses are high."
The closure of schools for female students has forced many girls to pursue an online education.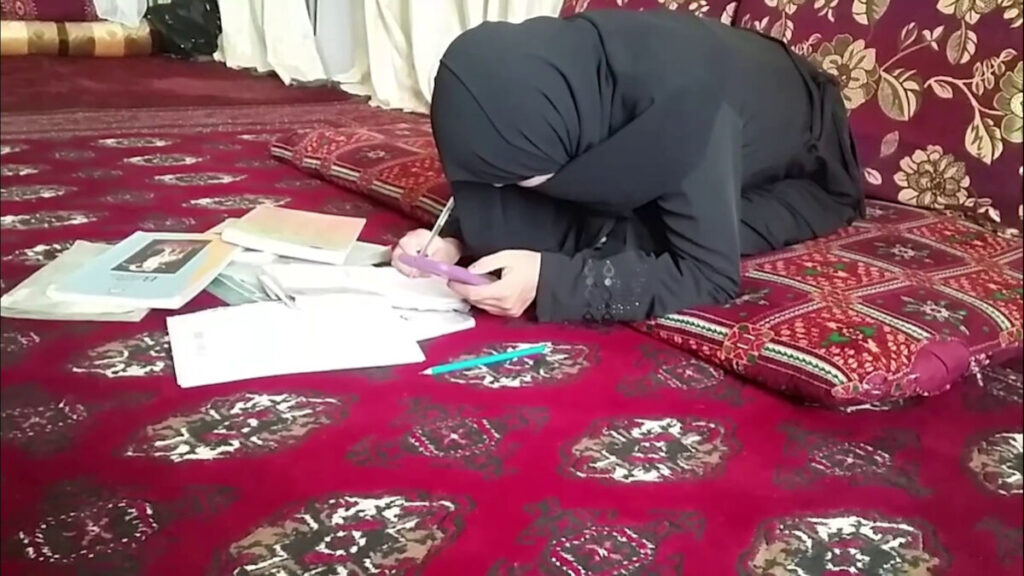 Dina Danishjo, a student who has enrolled in an online university after the closure of traditional universities for women, faces numerous difficulties due to the high cost of the internet and poor connectivity. She lamented the limitations of online classes and appealed to the Taliban to reopen schools and universities for women and girls in Afghanistan.
"After the closure of universities for women, I enrolled in an online university and I continue my lessons with difficulties," said Danishjo.
"We ask the Taliban to reopen schools and universities for women and girls in Afghanistan," said Mahbouba, another student.
Reuters recently reported on the significant increase in female students turning to online learning. The Taliban's closure of schools and universities for girls has resulted in approximately 658 days of educational deprivation.
The challenges faced by female students in accessing quality education through online platforms reflect the urgent need for improved internet infrastructure and for more affordable prices in Afghanistan. The voices of these students highlight the importance of reopening educational institutions for women and girls to ensure equal access to education and to empower the next generation.