A number of migrants who recently returned from Iran have come forward to share their distressing experiences and shed light on the difficult situation faced by Afghanistan citizens living in Iran.
Amu reporter has interviewed a number of migrants who had originally traveled to Iran from Afghanistan due to poverty and a lack of job opportunities, only to find themselves forced to cross the border back into Afghanistan.
This report delves into the heartbreaking stories of Afghanistan citizens who migrated and explores their current circumstances upon returning to Afghanistan.
Sohaila, who recently crossed the border from Iran, recounts her journey, explaining that in search of a better life, she, along with her husband and four children, ventured to Iran. However, within a short span of six months, they were abruptly deported.
"We were a family of five. We resorted to smuggling to reach Iran, spending three million on the journey. However, despite our efforts, we were ultimately expelled," she said.
Lack of valid passports and residence documents is cited as one of the primary challenges faced by Afghanistan migrants in Iran. Recently, returned migrants express their dissatisfaction with the unfavorable circumstances during their migration.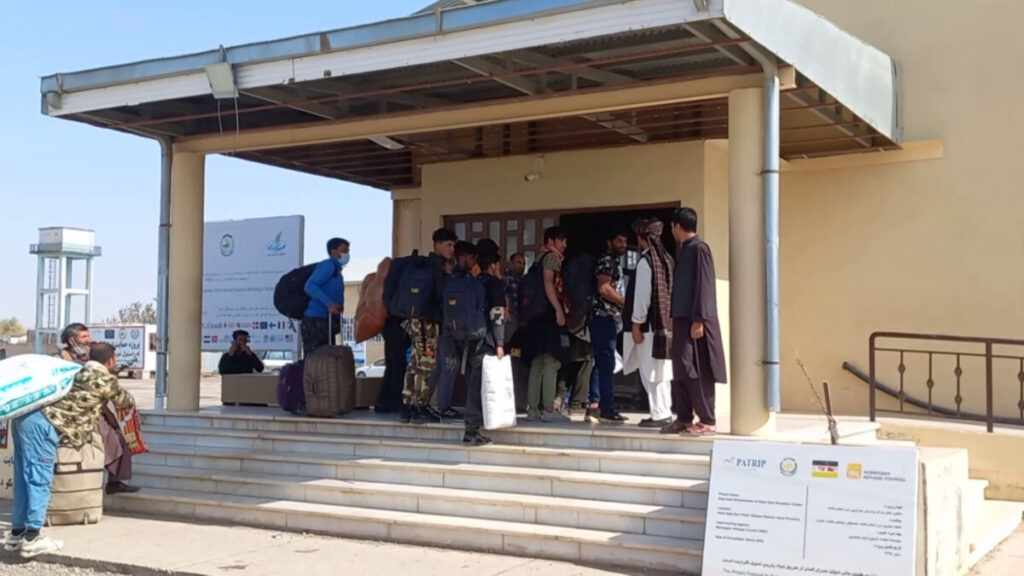 Irshad Amir, a migrant from Afghanistan, discloses the multitude of issues Afghanistan migrants face in Iran. "Many Afghanistan citizens who have resided in Iran for over four decades confront challenges such as being deprived of citizenship, enduring negative societal perceptions, experiencing economic and social discrimination, and grappling with an uncertain future," he said.
"We, as migrants in Iran, confront numerous problems ranging from issues with the residence card to the scarcity of employment opportunities and suitable accommodations," said Shahab, an Afghanistan migrant in Iran.
Reports indicate that Iran has hosted a staggering number of Afghanistan citizens, estimated to be at least four million.
Humayun Himmat, Taliban's deputy commissioner of the Islam Qala border, disclosed that every day, approximately 800 refugees are forcibly returned to Afghanistan, while 300 to 400 individuals voluntarily cross the border into Herat.
Migration expert Asife Stanakzai highlighted a critical issue, stating, "The majority of returning migrants lack valid identification documents in Iran."
Afghanistan migrants face deportation, encounter arrests and instances of torture, not only in Iran but also in Pakistan. According to United Nations statistics, over 1.4 million Afghan citizens are registered as refugees in Pakistan. Shockingly, since the middle of last year, 2,342 Afghan citizens, including women and children, have been detained, subjected to torture, and forcibly deported from Pakistan.
"The obstacles are immense. Once our visas expire, finding housing becomes impossible. Many times, we are targeted and arrested by the police," said Ahmad Javed Altaf, a refugee from Afghanistan, reflecting on the overwhelming challenges they face.
Despite earlier calls from the United Nations and Amnesty International to cease deportations and ensure the protection of Afghanistan refugees' rights in host countries, including Iran and Pakistan, the challenges persist, leaving vulnerable refugees in dire circumstances.