Belarusian President Alexander Lukashenko recently disclosed that he convinced Russian President Vladimir Putin not to take drastic action against mercenary leader Yevgeny Prigozhin, following what the Kremlin portrayed as a mutiny that threatened to plunge Russia into civil war.
Initially, Putin declared his intention to quash the mutiny, drawing comparisons to the upheaval of the 1917 revolution and subsequent civil war. However, a deal was swiftly negotiated, allowing Prigozhin and some of his fighters to seek refuge in Belarus.
Prigozhin arrived in Belarus from Russia on Tuesday, June 27.
Lukashenko recounted his conversation with Putin on Saturday, June 24, during which he employed a Russian criminal slang phrase meaning to eliminate someone, akin to the English expression "wipe out."
"I also understood that a severe decision had been made, which was implicit in Putin's statement, to 'wipe out' the mutineers," Lukashenko shared with a gathering of military officials and journalists on Tuesday, June 27, as reported by Belarusian state media.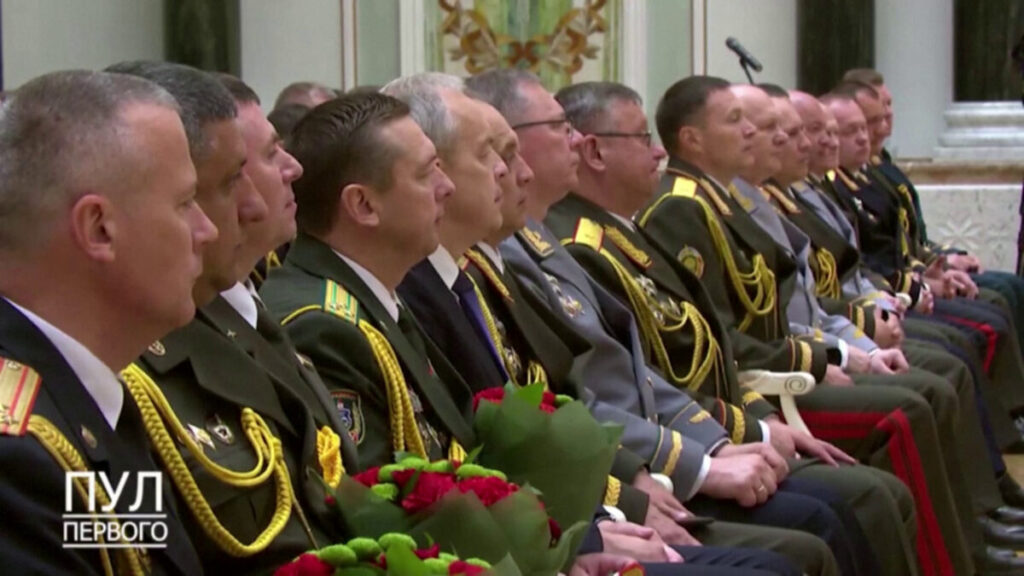 "I proposed to Putin that we shouldn't act hastily. I said, 'Come on, let's talk to Prigozhin and his commanders.' To which he replied, 'Listen, Sasha, it's pointless. He doesn't even answer the phone; he refuses to engage with anyone.'"
In 1999, Putin employed the same Russian verb to describe his intentions towards Chechen militants, vowing to "wipe them out in the shithouse." These remarks became widely quoted, emblematic of his stern demeanor.
The Kremlin has not yet commented on Lukashenko's statements, which provide a rare glimpse into the internal discussions within the Russian government as the country, as per Putin's own account, teetered on the brink of unprecedented turmoil.
Lukashenko, who shares a longstanding acquaintance with Prigozhin and is a close ally of Putin, asserted that he had advised the Russian president to consider the broader implications and potential ramifications of eliminating Prigozhin, warning that such an action could spark a widespread revolt among his followers.
Additionally, Lukashenko mentioned that his own military could benefit from the experience of Wagner troops, who, according to an agreement reached with the Kremlin, are now permitted to relocate to Belarus.
Later, Lukashenko addressed his military, emphasizing that "people fail to comprehend that we are approaching this matter pragmatically. The Wagner fighters have been through such situations before; they can provide us insights on weaponry, including what worked well and what did not."
After Lukashenko's intervention, Prigozhin halted his self-proclaimed "march of justice" towards Moscow from Rostov-on-Don, a city located approximately 200 kilometers away from the capital.