Preparations were underway in Pakistan on Monday (June 12) for a storm building off its southern coast, which weather authorities say has strengthened to become a powerful cyclone and could make landfall this week.
The cyclone, named Biparjoy, is expected to make landfall on Thursday (June 15) afternoon, with a fisherman saying authorities had stopped issuing fishing permits and boats at sea had been recalled.
Kamal Shah, a spokesperson from the Pakistan Fisherfolk Forum, said degraded mangrove forests near beaches in Karachi would increase the impact of a cyclone and warned Pakistan's largest city could suffer substantial damage in a short space of time.
"These people will take care of all these boats themselves. When the cyclone hits, the fishermen will climb into their boats and try to safeguard them regardless of their own safety. Often fishermen fracture their legs or their arms, but they always try to save their means of livelihood, rather than their own selves," Shah said.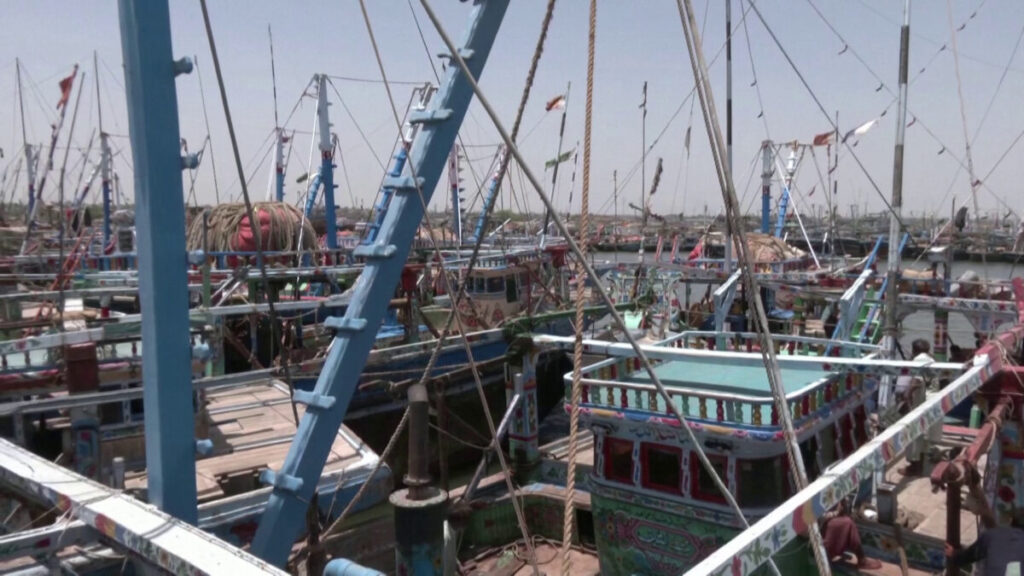 "We have got the information (about the Cyclone) from the navy and customs people, and they have stopped issuing us fishing licenses. We have recalled all our boats that were at sea, and docked them in safe places. God forbid, if a cyclone comes, we will also move into safe places," said Shoaib Hussain, a fisherman.
The cyclone will also affect neighboring India's west coast, with a dozen districts in coastal Gujarat predicted to be affected by heavy rainfall and gusting winds, according to a weather office official who declined to be named.
Source: Reuters