Overnight floods destroyed dozens of hectares of land destroyed in the north-eastern province of Badakhshan and central province of Bamiyan on Sunday, according to local residents.
Mohammad Kamgar, Taliban's in charge of the natural disasters management office in Badakhshan, said the floods happened after heavy rainfalls in Zibak, Ishkashim, Shughnan, Nusai, Shaki and Kof Aab districts, leaving heavy financial damages to the people as it destroyed farming lands, bridges and roads.
He said that at least three people, including two women, sustained injuries in Miana village, Nusai district, where it has also damaged 20 houses.
In other five districts, the floods have damaged dozens of hectares of land and have perished at least 400 cattle.
Kamgar added that they have held meetings with relevant organizations to address the affected families.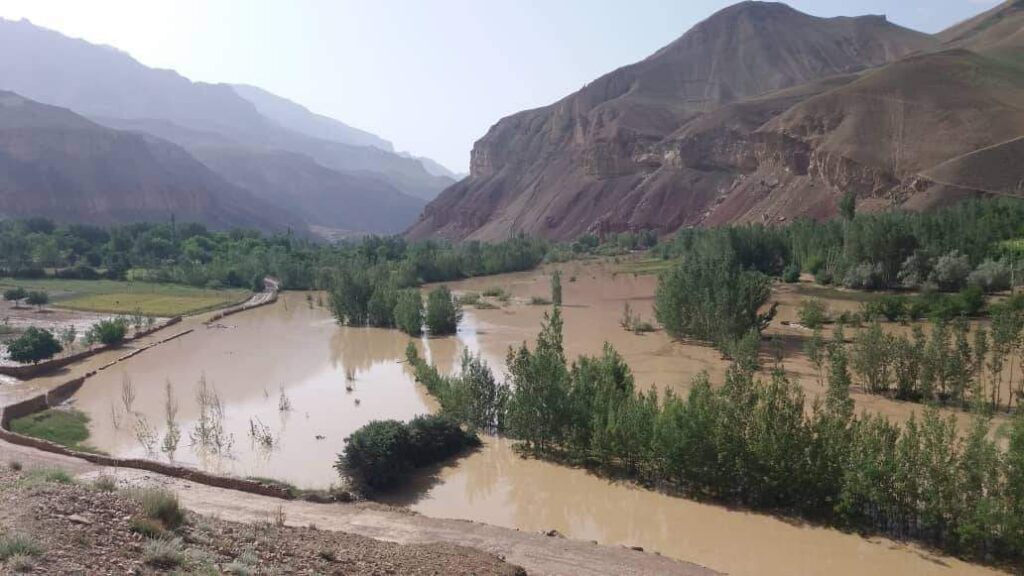 Ghulamullah a resident of Kof Aab district in Badakhshan, said that the floods have damaged the Badgak bridge in the district that was built with an investment of 1.5 million Afs two months ago. It has also damaged roads and over 10 small power dams, he said.
The resident added that at least 500 cattle perished in the floods in the Kof Aab district.
In Bamiyan, the floods have affected the Yakawlang-e-Do district and has blocked many roads connecting to the district, said local residents.
Amin Rasa, the district governor of the Taliban for Yakavlang, said that a two-kilometer road has been destroyed in the flood.
"In this amount of agricultural land, wheat, potatoes and rice were cultivated, which were completely destroyed by the flood," said Musa, a resident of Yakawlang.
Floods often inflict damage to people living in remote areas at a time when the country is already facing a heavy humanitarian crisis over the past two years.