Badakhshan University, in coordination with several bookstores in the province, organized a book exhibition that garnered a warm reception from professors, students, and the local community.
The Cultural and Scientific Committee of the university organized the event in order to promote the culture of reading among students.
Naqibuddin Qazizada, the head of Badakhshan University, welcomed the initiative and said it was a positive and valuable move.
"Books and reading are essential and fundamental to this educational and academic institution. The purpose of organizing this event is to promote the culture of reading, and acquaint students with books and reading," Qazizada said.
Salahuddin Qarizada, the head of the publications department of the Cultural Committee of Badakhshan University, further explained that the exhibition aimed to support local bookstores, encourage reading among students, and acquaint them with the value of books.
"The goal was to cultivate a reading culture and promote the exchange of books and gifting books in society, thereby nurturing a passion for studying and learning in Badakhshan," Qarizada said.
The exhibition received praise from students and youth in Badakhshan, who acknowledged the intellectual and spiritual growth such events offer.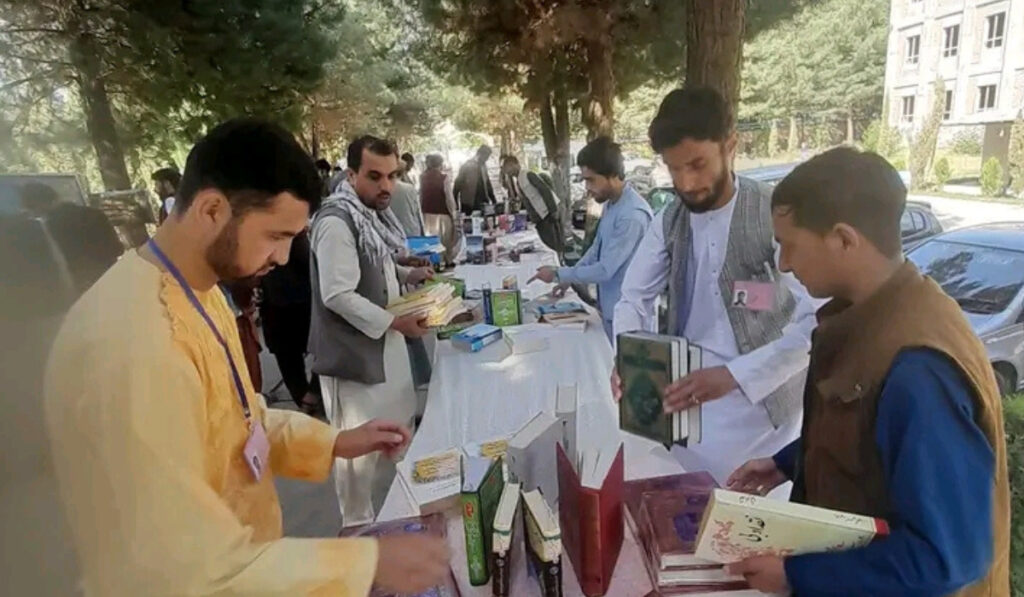 They urged the university to provide necessary facilities for studying and reading, enabling the youth to achieve their aspirations.
"Organizing such programs encourages and provides positive motivation for students in such circumstances," a University student Ahsanullah told Amu TV.
Safar Mohammad, another student, also highlighted the significant impact of the exhibition on the younger generation, allowing them to engage with the thoughts of scholars and intellectuals through books.
This academic year's book exhibition marked the second event organized by the university administration and bookstore owners in Badakhshan.