Turkish President Tayyip Erdogan said current results showed him far ahead of candidate Kemal Kilicdaroglu in Sunday's presidential elections but stopped short of declaring outright victory.
"We have already surpassed our closest competitor by 2.6 million votes in the elections. I believe that this figure will rise much higher with the final results. We do not know yet whether the presidential election is over in the first round due to the 50 plus 1 percent vote limit of our electoral system. If the decision of our nation shows that the elections have been completed, then there is no problem. Elections for the lawmakers of the Grand National Assembly of Turkey resulted in our People's Alliance winning the majority," Erdogan said.
In his first appearance after the polls closed, Erdogan said votes from abroad were still being counted and that he was 2.6 million votes ahead of his rival.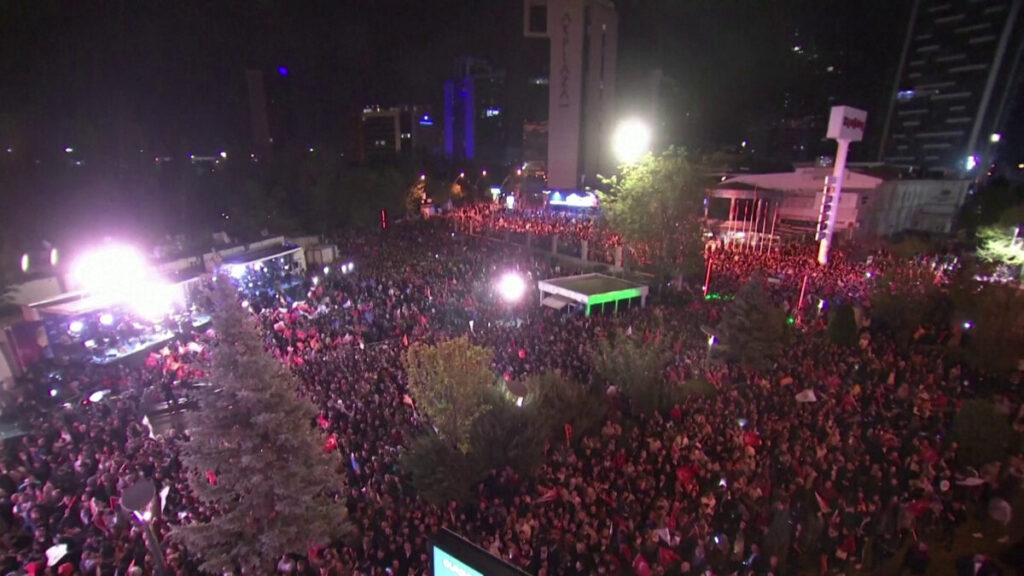 In a fiery speech to an exuberant crowd outside his AK Party's headquarters in Ankara, Erdogan said that he would respect the people's decision if the presidential vote goes to a runoff.
Meanwhile, Turkey's opposition presidential candidate Kemal Kilicdaroglu also said early on Monday that he will accept the people's decision for a second round, adding President Tayyip Erdogan had not obtained the result he wanted in Sunday's elections.
Speaking alongside leaders of the other parties in his alliance, Kilicdaroglu said he will win in the runoff against Erdogan.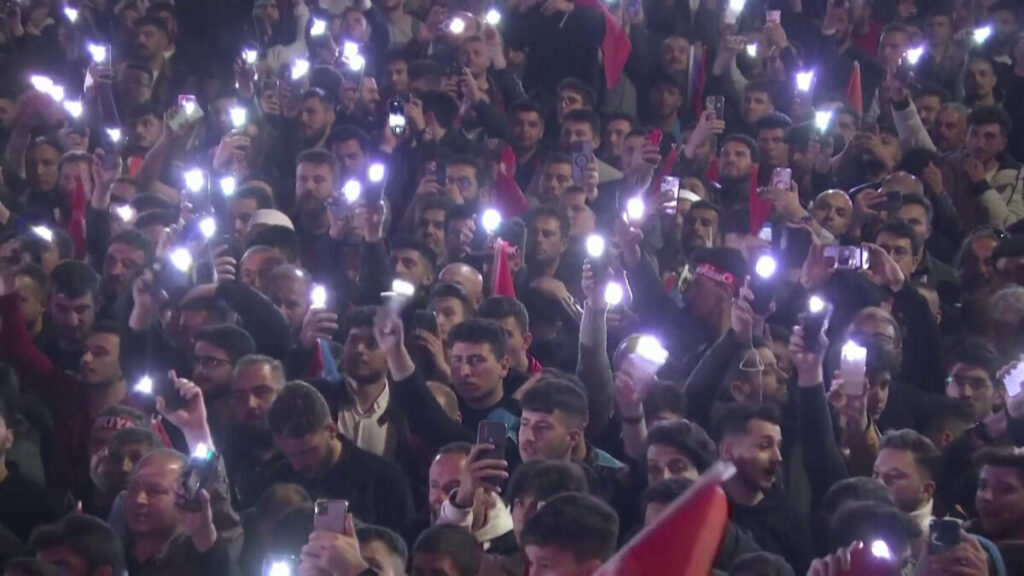 With more than 97 percent of ballot boxes counted, Erdogan led with 49.35 percent of votes and Kilicdaroglu had 44.97 percent, according to state-owned news agency Anadolu.