Israeli air strikes on Gaza killed three senior Islamic Jihad commanders and at least nine civilians, including four children, on Tuesday, Palestinian officials said, in an operation that drew an immediate threat of retaliation from the militant group, Reuters reported.
According to Reuters report, the air strikes were the latest incident in more than a year of surging violence that has seen repeated Israeli military raids and escalating settler violence in the occupied West Bank, amid a spate of Palestinian street attacks against Israelis.
Hours after the Gaza operation, military forces raided the West Bank city of Nablus, one of the focal points of months of confrontation between Israeli troops and Palestinian fighters, Reuters reported.
Last week brought a bout of cross-border fire after the death in Israeli detention of an Islamic Jihad hunger striker.
Israel said it targeted three leaders of Islamic Jihad, an Iranian-backed group that is on terrorism watchlists in the West and which commands the second-biggest armed network in Gaza.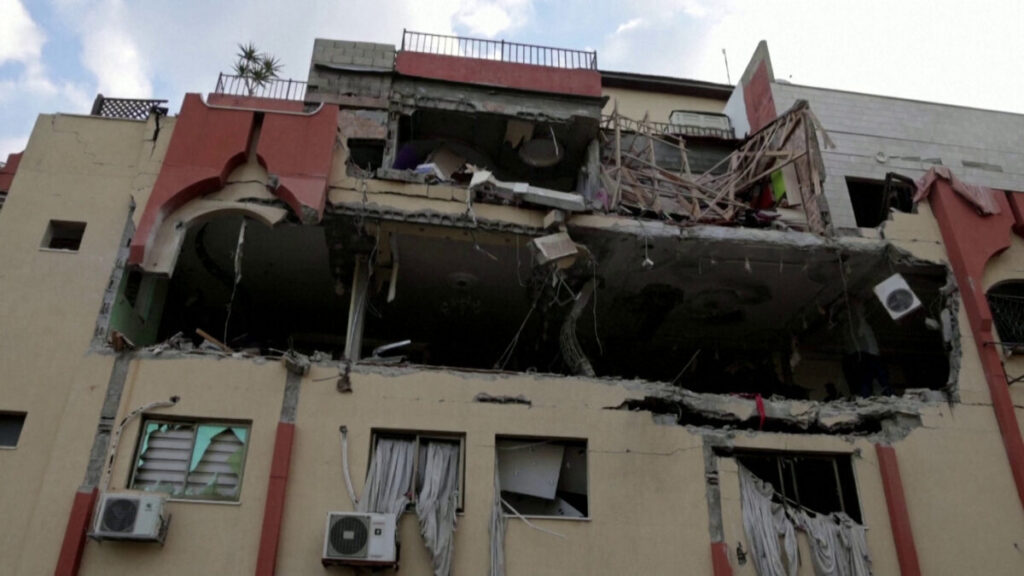 Any major escalation could hinge on whether the enclave's ruling Hamas militants join in. Such participation would make Hamas leader targets for assassination, Israeli security cabinet minister Israel Katz told Tel Aviv radio station 103 FM.
In another sign Israel was preparing for a flare-up, its foreign minister, Eli Cohen, said he would return early from a visit to India after meeting Prime Minister Narendra Modi.
Islamic Jihad spokesperson Tareq Selmi said Israel's "crime will not pass unpunished".
"The bombardment will be met by bombardment and the attack will be met by an attack," he said.
A Gaza health official said at least 12 people had been killed and 20 wounded in the strikes that hit residential areas in the densely populated strip in which 2.3 million Palestinians live on a patch of 365 square kilometres.