North Korean leader Kim Jong Un has ordered officials to launch the first spy satellite as planned, saying that boosting reconnaissance capabilities is a priority to counter "threats" from the United States and South Korea, state media reported on Wednesday.
During a visit to the National Aerospace Development Administration in Pyongyang on Tuesday, April 18, Kim urged deployment of the satellite as scheduled and ordered deploying multiple reconnaissance satellites on different orbits to bolster the country's surveillance capabilities, state news agency KCNA said as quoted by Reuters.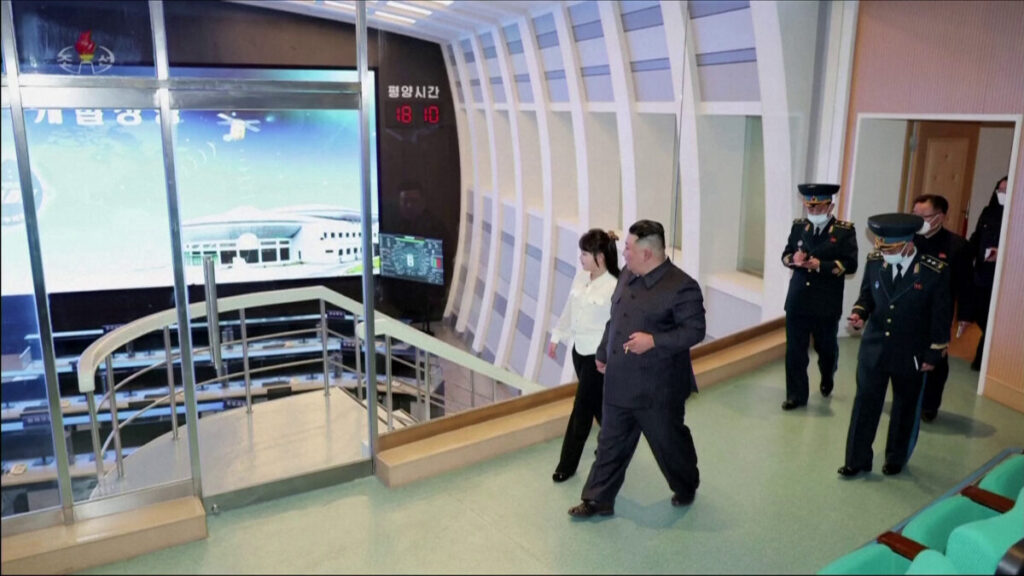 The North's state-run television KRT released photographs of Kim, accompanied by his daughter, talking to officials in front of a blurred image of an apparent satellite.
North Korea in December conducted what it called an important "final phase" test for a spy satellite and said it would complete preparations for the launch by April.
KCNA said the satellite production has been completed but it did not elaborate when the scheduled launch date is.