Ukrainian President Volodymyr Zelensky visited Britain on Wednesday and secured a pledge to train Ukrainian pilots on advanced NATO fighter jets, a big symbolic step up in Western military support against Russia's invasion, Reuters reported.
According to Reuters report, it was just Zelensky's second trip abroad since Russian forces swept into Ukraine on Feb. 24 last year. In London, Zelensky met Prime Minister Rishi Sunak and thanked Britain for "marching with us towards the most important victory of our lifetime."
He also addressed the British parliament, where he thanked the UK: "London has stood with Kyiv since day one and from the first seconds and minutes of the war."
But he repeatedly hammered home a call for combat aircraft, which he referred to as "wings for freedom."
Ukraine "will do everything possible and impossible to make the world provide us with modern planes to empower and protect pilots who will be protecting us," Zelensky told hundreds of British lawmakers in London's Westminster Hall.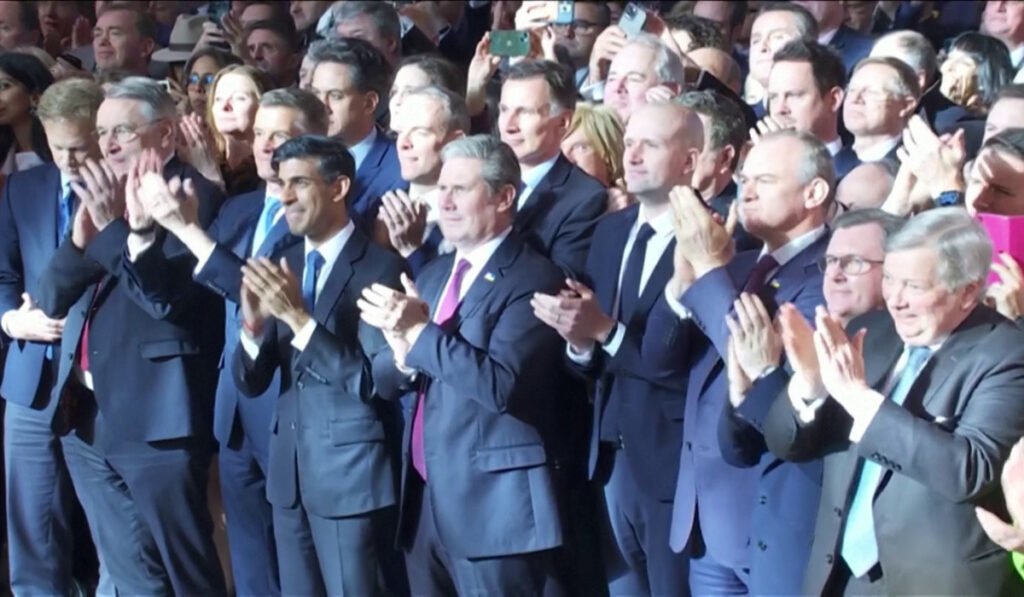 Shortly before his arrival, Sunak's office announced plans to expand a program training Ukraine's military to include its air force "to ensure pilots are able to fly sophisticated NATO-standard fighter jets in the future."
The announcement gave no timeframe and stopped short of a commitment to provide Kyiv with British jets. But it signaled a notable shift in support that could pave the way for other countries to send planes, so far ruled out by countries wary of sending weapons capable of striking deep into Russia.
"Leaving the British parliament two years ago, I thanked you for delicious English tea," Zelensky said as he concluded his speech. "I will be leaving the parliament today thanking all of you in advance for powerful English planes."