Villagers around Sanglakh valley in Takhar province say they desperately need bridges as they are cut off from the provincial capital when it floods in spring and snows in winter.
Over the past week, the main road connecting 20 villages to Taleqan city, the provincial capital of Takhar, was blocked to traffic for days due to heavy snowfall in the area.
Residents of the Yangi Qala district in the province said that the Sanglakh Khaja Hafiz area, which connects more than 20 villages to Taleqan city, had been blocked for several days.
Abdul Aziz, a resident of Yangi Qala, said that people are dealing with serious problems and "no one was able to travel to the provincial capital in a few days.
"During the Republic, millions of Afghanis were donated, but, [former officials] did not build a bridge. They didn't even build a road, forget about the bridge, and now we hope the authorities (Taliban) do not ignore people's problems and pay serious attention to them," he said.
Residents said that they are trying to clear the road, using basic tools like shovels and pickaxes, so that they can get people to hospital and get supplies from the city.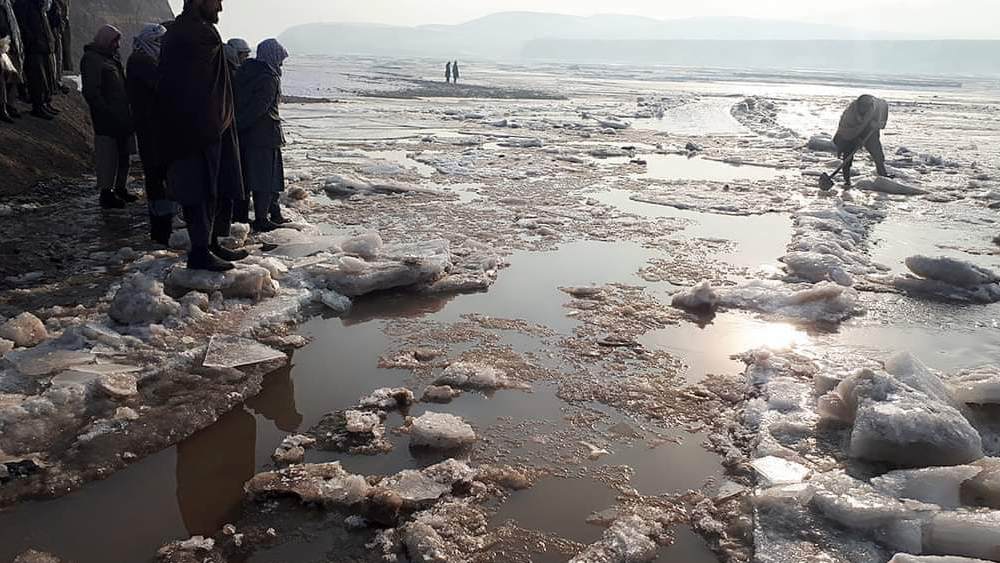 Ehsanullah, another resident of the Yangi Qala district of Takhar, said: "The Sangalakh, where the blockage happened, is hit by floods during spring and winter. Before the snowfall, floods from Badakhshan and Rastaq district of Takhar and several other districts came through the area, and with a drop of temperatures Sanglakh [valley] it became frozen and no cars can cross the area."
"We could not transfer our patients to the hospital. Eventually, residents stepped in and we opened the road with a shovel and a pickaxe and transferred the patients to the hospital. We want the government (Taliban) to take care of our problem," he added.
Khaja Hafiz area connects the villages to the Chah Aab and Yangi Aala districts as well as to Taleqan city.
The Taliban's department of disaster management for Takhar confirmed the problem that Yangi Qala residents are facing. The department, however, stated that it doesn't have sufficient funds for the construction of bridges but said they were hoping to build bridges in the area when possible.