Parisians on Wednesday deemed "very important" France's ban on short-haul domestic flights, which took effect on Tuesday in a move to cut greenhouse gas emissions.
The ban, which prohibits flights between cities reachable by train in less than 2 hours and 30 minutes, was passed by lawmakers in April 2021 amid a drop in air travel during the COVID-19 pandemic.
The new rule affects flights from Paris to cities including Nantes, Bordeaux and Lyon, said government spokesperson Olivier Veran, who called the decision a "world first."
"It's a choice made by citizens, made by the people that the government is translating into action," Veran said at a press briefing on Wednesday.
Before the ban was made law in 2021, a citizens' climate forum established by Macron to help shape climate policy called for the scrapping of flights on routes where the equivalent train journey is less than 4 hours.
Some environmental campaigners have said the ban does not go far enough.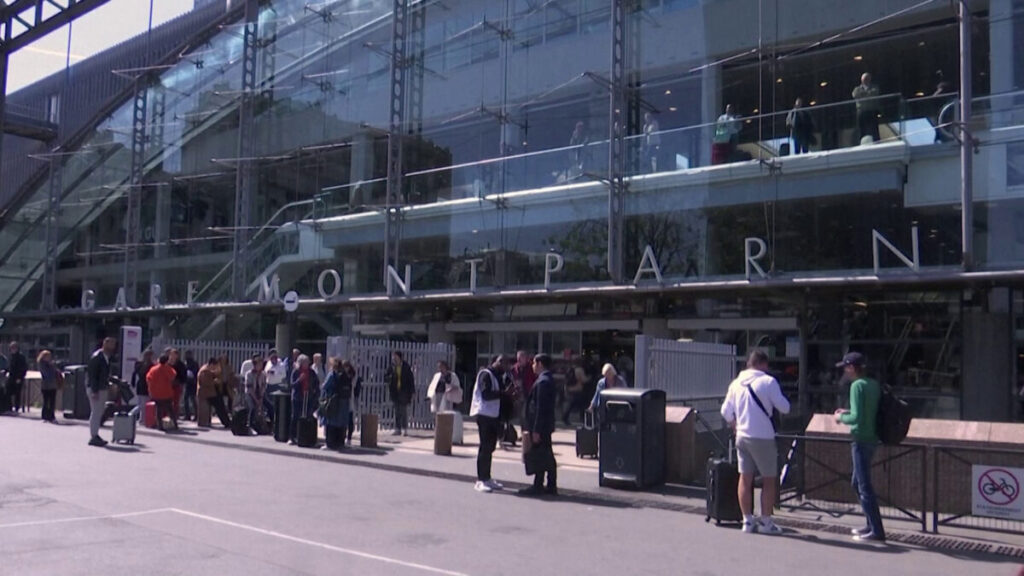 But outside a train station in Paris on Wednesday, many praised the government's move, saying that it will result in a change on the national level.
"This measure, I find very important from an ecological point of view, it is essential and it should have taken place a long time ago… We have other ways of getting around rather than flying," traveler David Rineau said.
Parisian Patrick Ceccali said, though, that it will take more than just France to enact similar bans to lead to a major impact against climate change.
"At the global level, everyone should get involved," he said. "I think it's good that France is perhaps a bit of a driving force in Europe on this issue and allows other countries to do the same."