A number of women on Sunday gathered in Kabul to once again raise their voices against the Taliban's policy toward Afghan women, and called for access to their fundamental rights.
The gathering was held ahead of International Women's Day – March 8 – at a covered area in the city, where Afghan women called on the Taliban to lift restrictions on women and girls.
Shahla Arefi, a member of the Women's Movement for Justice, who also participated in the gathering in solidarity with Afghan women who are struggling for their rights since the Taliban took control of Afghanistan in 2021, said that Afghan women continue fighting despite the Taliban's ongoing oppression against women.
"Today, we are practically witnessing that our society is becoming a one-voice society (men only), and this one-voice society is destructive. The 8th of March is one of the most symbolic days in the world. Female protesters fight against the oppression of women," Arefi said.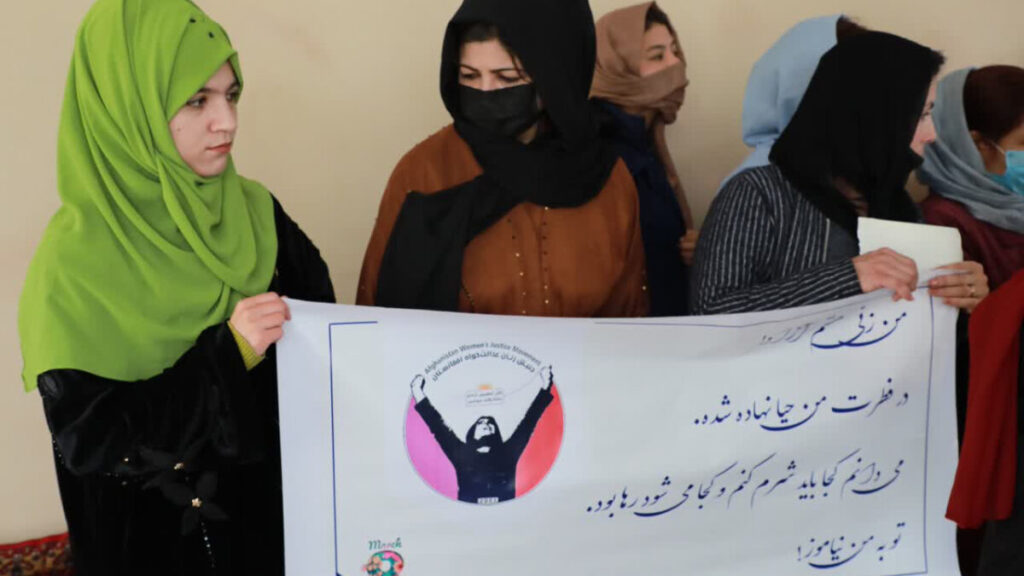 She added that Afghan society has never paid respect and given value to women and that "women have always been considered as a wife, sister, and mother [nothing more]."
According to her, March 8 must not be limited to honoring women's names and their achievements only, but women must be provided with their rights, and "Afghan women must not be forgotten."
"Currently, Afghan women are not in a position where honoring women's achievements [around the world] could heal their wounded bodies. But women should have their own particular position and Afghan women must not be forgotten."
Arefi emphasized the need for raising women's voices in Afghanistan, stating the international community must not allow the Taliban to curb women's calls for justice.
Ayat, another female protester, stated that a women's role in a country is crucial, adding: "Women raise active laterals of the society, and it has been proven that women [can work] shoulder to shoulder with men in a society, even being ahead of men. We are proud that women have taken steps alongside men in social, economic, and cultural sectors."
Ayat also raised her concerns about violations against women's rights – which are given by Allah – in the name of religion and Sharia.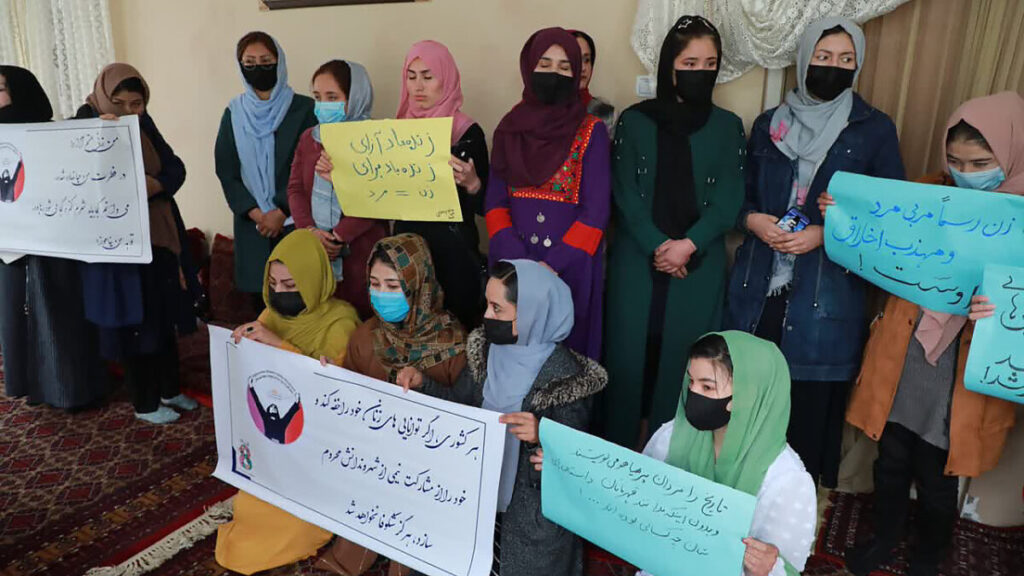 Sohaila Kamili, a protester, said that this year's Women's Day would be celebrated while Afghan women are subjected to gender discrimination and are "deprived of their fundamental rights under the Taliban's illegitimate rule.
"Gender-based violation, obviously, continued. The Taliban are normalizing violations of women's rights. According to the Taliban, women do not have equal rights with men," she added.
March 8 is celebrated around the world every year.