Bamiyan once again hosted its popular winter sports festival – but unlike in the past, this year there were no female competitors.
Male athletes from Maidan Wardak, Parwan, Kabul, and Bamiyan provinces took part in curling, skiing, snowboarding, and ice skating contests.
Asadullah Batori, the head of the Afghanistan Sportsmen's Union, said: "The fifth Afghanistan winter sports festival was held in the ancient province of Bamiyan. Athletes from four provinces participated in Bamiyan [sports festivals]. The curling competition was held in Band-e-amir National Park and the Bamiyan team won first place in this competition.
"The second place was won by Kabul and the third place by Maidan Wardak," he said.
The skating contest was held between Kabul and Bamiyan athletes. Kabul secured first place and athletes from Bamiyan took second and third places.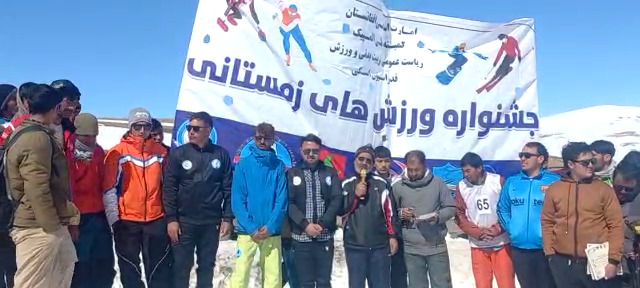 The ski competition was held in the Qarghantu area of Bamiyan and saw athletes from all four provinces take each other on. First, second and third positions went to Bamiyan skiers.
In snowboarding, Kabul won first, second, and third place.
Batori said that the purpose of the competition is to promote winter sports in Afghanistan. Initially, about 135 athletes took part in the contest when it was launched but this year, the number increased to 200 due to the popularity of the event.
In the skiing contest alone, 66 athletes participated – 10 from Kabul, 10 from Maidan Wardak and 46 from Bamiyan.
However, Muhadisa Bazil, a female skier who took part in previous contests, said the absence of female athletes was "shameful."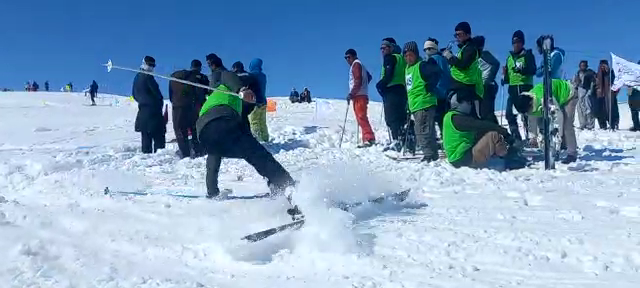 "For this reason, female athletes are very upset and disappointed, while we have trained during the republic. But now I am forced to stay at home," Bazil said.
She said she has always been a keen sportswoman and that women have the right to play sport.
"Athletes also have the right, and I also want to have the right to go out and practice my sports because it is the right of every athlete. Some of my friends are from other countries, I am happy that they can [play sports]. Continue their exercises."
She called on the international community to get the Taliban to remove restrictions on women so that female athletes can resume their chosen sports.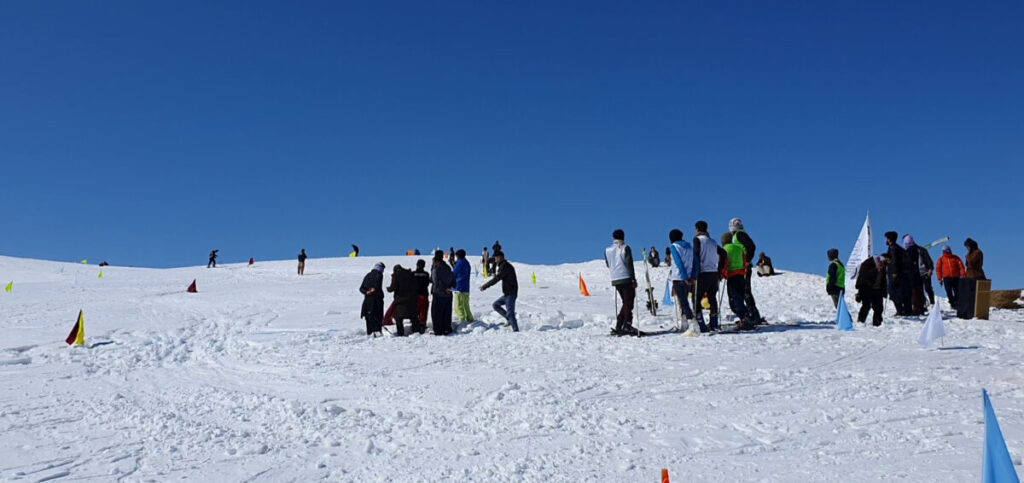 Begum Nazari, another former athlete, said: "The ski competition was held but without the presence of [women] the skiers of Bamiyan Province. When I found out that the contest will be held; I was happy to go there. After coordinating, when I arrived there, I noticed that no girls were there, except male skiers."
"Although I was very excited and keen, I couldn't go and participate and I just watched from afar. And I had a very bad feeling because there were many people from the Islamic Emirate (Taliban) there. I was very disappointed when I saw this scene – where we could not participate," Nazari added.
A large number of female athletes in Bamiyan province have called for the lifting of restrictions against them. The Taliban, however, has not given a positive response to their demands.
This comes after a large number of female athletes – including athletes from abroad – regularly took part in the winter sports festival in Bamiyan.