Ukrainian President Volodymyr Zelenskiy marked the first anniversary of Russia's invasion on Friday with a sombre message of defiance to his people, saying "we will defeat everyone."
In a video released to the media titled "the year of invincibility," Zelenskiy sat at a desk and recalled how he addressed Ukrainians a year ago in a hurried statement, as Kyiv and the world reeled from Russia's act of war.
"A year ago on this day, from this same place around seven in the morning, I addressed you with a brief statement, lasting only 67 seconds," he said in a 15-minute speech, as solemn music played in the background.
Western military officials estimate casualties on both sides of the largest conflict in Europe since World War Two at more than 100,000 killed or wounded. Tens of thousands of civilians have also died, while millions more have fled the threat of fighting, Reuters reported.
According to Reuters report, Ukrainian forces prevented a swift victory early in 2022. The conflict, which Moscow calls a "special military operation", has become one of grinding trench warfare in the east and south.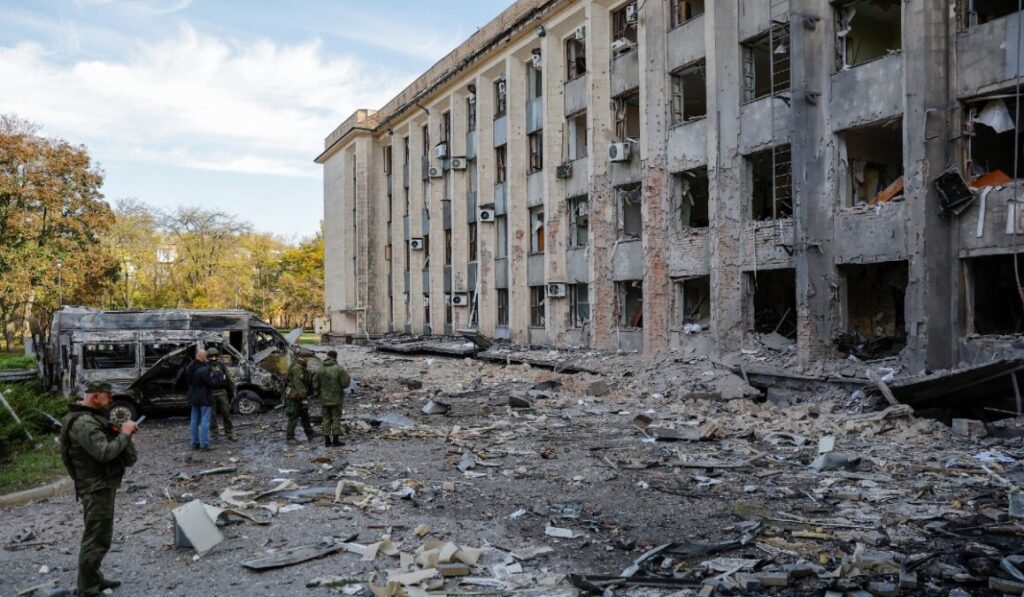 With leaders of both countries showing no signs of backing down, the prospects of an end to the fighting any time soon look bleak.
Zelenskiy, who has been instrumental in garnering financial and military aid worldwide to sustain Ukrainian defenses in the face of a much larger army, praised his people.
The Ukrainian president described 2022 as a year of resilience, courage, pain and unity.
"Its main conclusion is that we have survived. We had not been defeated. And we will do everything to win this year," he said.