The bitterly cold weather in Afghanistan this month has so far killed over 160 people in the country's worst winter in the past 15 years, Taliban officials said on Thursday as quoted by Reuters.
Sources from Nimroz province in the west of Afghanistan last week told Amu that at least 32 people died in the province as they lack the ability to afford fuel to heat their homes. Jawzjan province in the north comes in the second row in terms of losses among people during this winter.
Temperatures fell to minus 34 degrees Celsius in some areas in the past two weeks.
Moreover, tens of thousands of livestock were dead as people were unable to keep them in warm places or feed them well.
Abdul Zahir, head of a family in Ghor, said he lost his two-year-old son due to the cold weather a week ago.
"He was in a critical condition. We took him to the hospital," Zahir said.
Many families even in the capital city are unable to buy firewood to warm their homes in the freezing winter.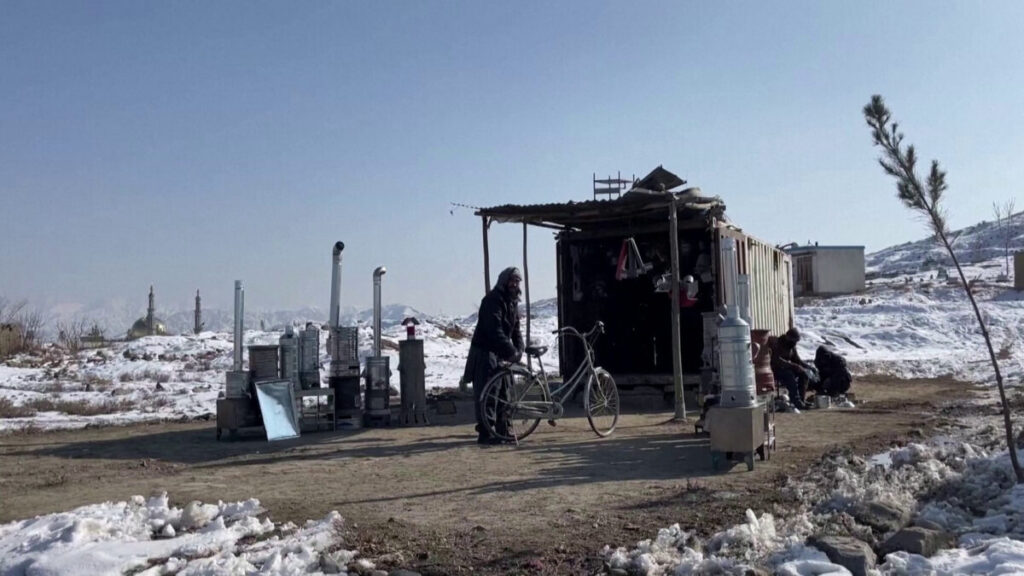 "The weather is so cold, (this winter) I could not buy coal," said Ashour Ali, a shopkeeper in the west of Kabul, as quoted by Reuters. He added that the small amount he earned from his shop was no longer enough for fuel or food.
"My children are hungry, thirsty. If I manage to buy a sack of flour, somehow find the money for it, believe me, it won't last us a week," Ali said as quoted by Reuters.
This comes as UN Under Secretary-General for Humanitarian Affairs Martin Griffiths said on Wednesday that the humanitarian community is speaking with Taliban officials to try to secure further exemptions and written guidelines for female aid workers to return to work despite the current ban.
Speaking to Reuters, he said that during discussions with Taliban officials in Kabul over the last few days, his message was "if you can't help us rescind the ban, give us the exemptions to allow women to operate."
Taliban last month banned women from working in non-governmental organizations, a decision that triggered global reactions and led to the suspension of the activities of a number of aid agencies in Afghanistan.