A document seen by Amu and approved by multiple sources reveals that at least 34 schools are used as outposts by the Taliban members in Panjshir and Kapisa provinces in central Afghanistan, disrupting education for boys and girls.
The document shows that 32 of the schools are in Panjshir and the remaining two are in Hese Awal district in Kapisa where students hold their classes under tents, trees and in the open air.
Panjshir has witnessed many "heavy clashes" between the Taliban and armed resistance forces, mostly attributed to the National Resistance Front (NRF), following the fall of Kabul.
Some of the schools have been changed into outposts in recent weeks, some in recent months and some of them at the beginning of clashes in the province under Taliban rule, sources said.
"Anytime that clashes intensify in Panjshir, the Taliban deploy more soldiers to the province and they are stationed at schools," one source, who did not want to be named for safety concerns, told Amu.
The document shows that the schools are located in the following areas in Panjshir:
• 7 schools and madrassas (religious schools) in the Onaba district
• 4 schools (boys and girls) in Shutul district
• 6 schools (boys and girls) in the Rokha district
• 2 schools, including 1 madrassa, in Hese Awal district
• 4 schools (boys and girls) in the Bazarak district
• 2 schools (boys and girls) in the Dara district
• 5 schools (boys and girls) in Parian district
• And 2 schools (boys and girls) in Abshar district.
Figures show that Panjshir has 150 schools and madrassas, of which 45 are for girls, 64 are for boys and 41 others are for boys and girls together.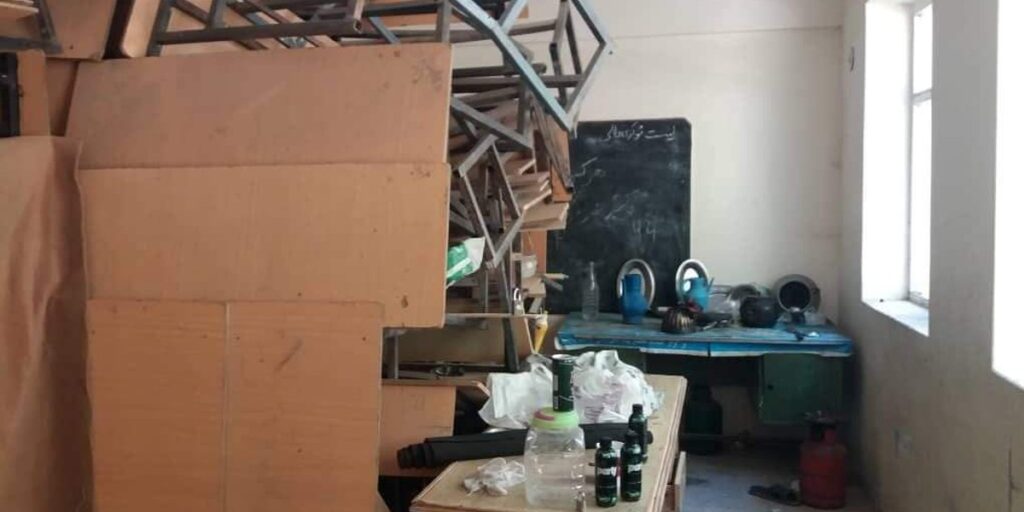 Students from Panjshir schools said they still continue their classes under tents and trees, and on some days, they witness firing and see armed men a few meters away from them.
"The Taliban by using our schools as outposts has disrupted education for us and they often do arbitrary firing near our school," said Shuja, a school student in Panjshir.
"We are afraid of the Taliban's guns," a fifth-year student in a girls' school in Panjshir, Arzo, said. "When they come to our schools, we have to study under trees or in the open air and under the sun."
Two sources from Kapisa said the Taliban are using two schools of girls and boys in the Hese Awal district as outposts.
The sources added that "dozens of people's houses" are also being used as outposts by the Taliban in Panjshir and Kapisa provinces.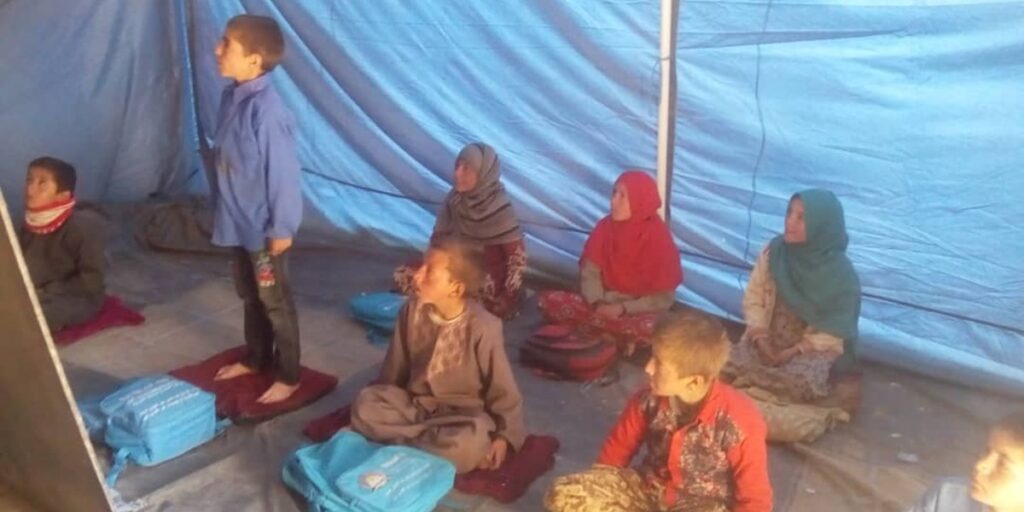 Analysts said the use of education centers, public places and people's houses as military facilities are in contravention of war laws.
"The parties to the conflict should not use public places as their military facilities and if civilians are killed in these places, it is counted as war crimes," said Asadullah Nadim, a military affairs analyst.
Taliban rejected the use of most of the schools as outposts, but the governor of the group in Panjshir, Abu Bakr Sediq, said "only three schools are used as shields" in Panjshir.
"We are trying to evacuate our soldiers from these three schools," he added.
The Taliban has been repeatedly accused of mistreatment, torture and killing of civilians in Panjshir but they have rejected all findings by international organizations, including Amnesty International and the UN, on this matter.