A new agreement between Iran and the U.N. nuclear watchdog includes re-installing monitoring equipment and gaining access to people of interest in an investigation into uranium traces at undeclared sites, the International Atomic Energy Agency's chief said on Saturday.
The watchdog's chief Rafael Grossi was elaborating at a news conference on the joint statement issued upon his return from Tehran, saying that follow-up meetings mentioned in that statement would happen "very, very soon".
"The importance of today is where we are today. And that I believe that an improvement, a marked improvement, at least in terms of my dialogue with the Iranian government, has been registered. I think I was heard and I hope we will be seeing results soon," Grossi told reporters.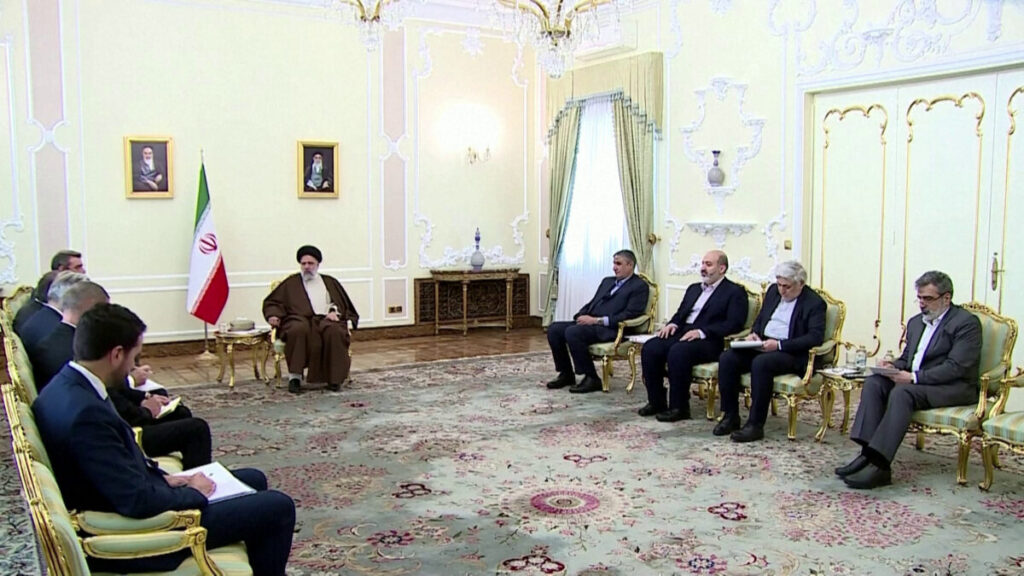 The International Atomic Energy Agency and Iran issued a joint statement on IAEA chief Rafael Grossi's visit to Tehran just two days before a quarterly meeting of the agency's 35-nation Board of Governors.
The statement went into little detail but the possibility of a marked improvement in relations between the two is likely to stave off a Western push for another resolution ordering Iran to cooperate, diplomats said. Iran has, however, made similar promises before that have yielded little or nothing.
"Iran expressed its readiness to … provide further information and access to address the outstanding safeguards issues," the joint statement said.
Iran is supposed to provide access to information, locations and people, Grossi told the news conference at Vienna airport soon after landing, suggesting a vast improvement after years of Iranian stonewalling.
Asked if all that monitoring equipment would be re-installed, Grossi replied "Yes". When asked where it would be re-installed, however, he said only that it would be at a number of locations.