A group of women took to the streets in Takhar province in northeast Afghanistan, calling for their rights to education, work and freedom.
The women said it would be ignorance to keep women and girls away from schools and universities. They said women "cannot be removed" from society and that their rights to education, work and freedom must be ensured.
"Women cannot be removed from society. We need access to education, we need access to work, we need freedom," said the protesting women who added that they represented the unity and solidarity movement of Takhar women.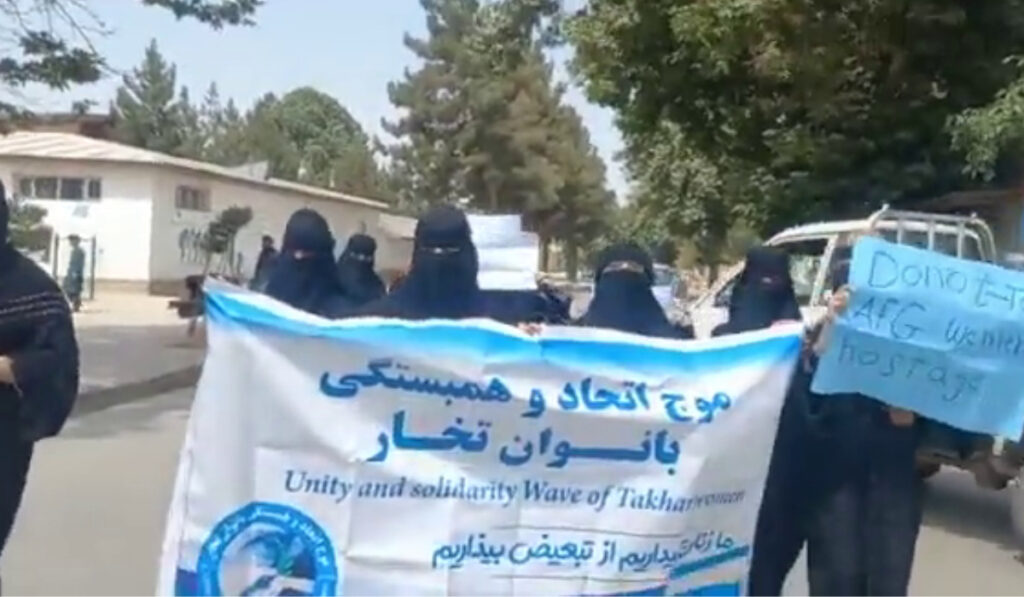 Meanwhile, a group of women from the Afghanistan women's solidarity movement in a statement called on the United Nations and the international community to put more pressure on the Taliban.
The women who read their statement in a video sent to the media said that people are deprived of their basic rights under Taliban rule.
They criticized the UN and the international community's humanitarian aid to Afghanistan and claimed that the aid is being distributed to Taliban members.
This comes as the UN hosted a meeting about Afghanistan in Doha earlier this month in which special envoys of various countries expressed their concerns over human rights and women's rights situation in the country.