Work on a secondary school was started in Bamiyan province in central Afghanistan on Sunday on land donated by a group of local residents.
The new school building, which is being funded by UNHCR, will be constructed in Do Ab-e-Chab Dara village of Dar-e-Foladi in Bamiyan.
Taliban authorities in Bamiyan have said at least 20 percent of students have no formal school buildings and are taught under tents.
The two-story building will have 12 classrooms and will be built on 1,560 square meters of land. Five residents of Bamiyan donated the land for the school to promote education in the province.
Mohammad Zaki Nasrullah, one of the donors of the land, said he donated the land to resolve the education problem in the village and that he is optimistic about the future of Afghan students.
Haidari, another donor, called on the Taliban to reopen schools for Afghan girls and women.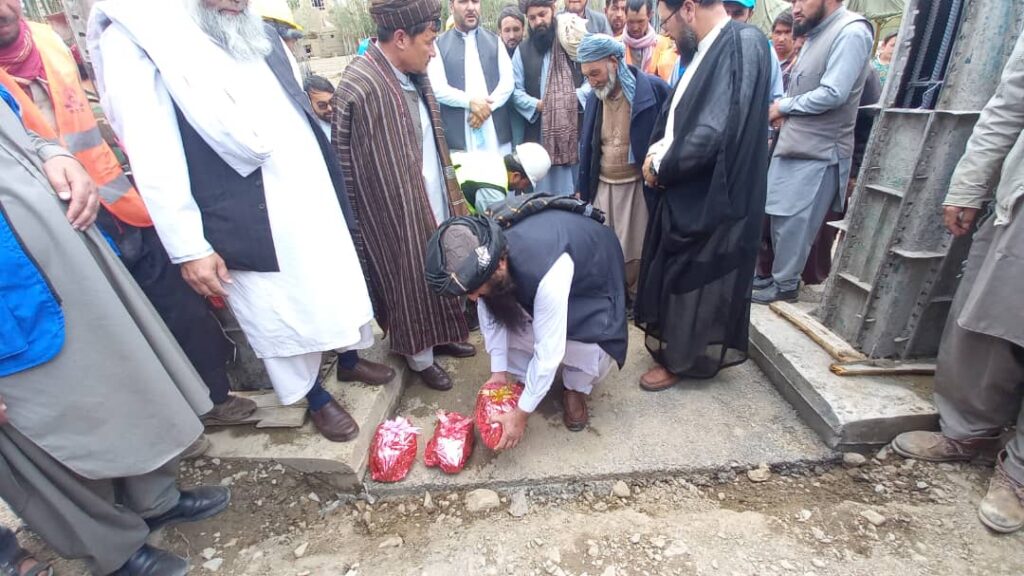 Bamiyan students welcomed the initiative to build a school in the village but added that they hope secondary schools will reopen for girls in the near future.
"We are happy that the school will be built for our education. But what is the benefit of a school where girls are not present and they cannot study side by side with boys?" said Sara, a student.
"I am disappointed and depressed that I could not go to school and study for two years, how long will we have to be in limbo and wait for a dark future," she said.
It has been more than 630 days since girls were banned from going to school above grade six across Afghanistan.
The Taliban banned girls and women from getting a university education in late December last year. Days later, the Taliban also prohibited women from working for non-government organizations and this year women were barred from working for the UN.